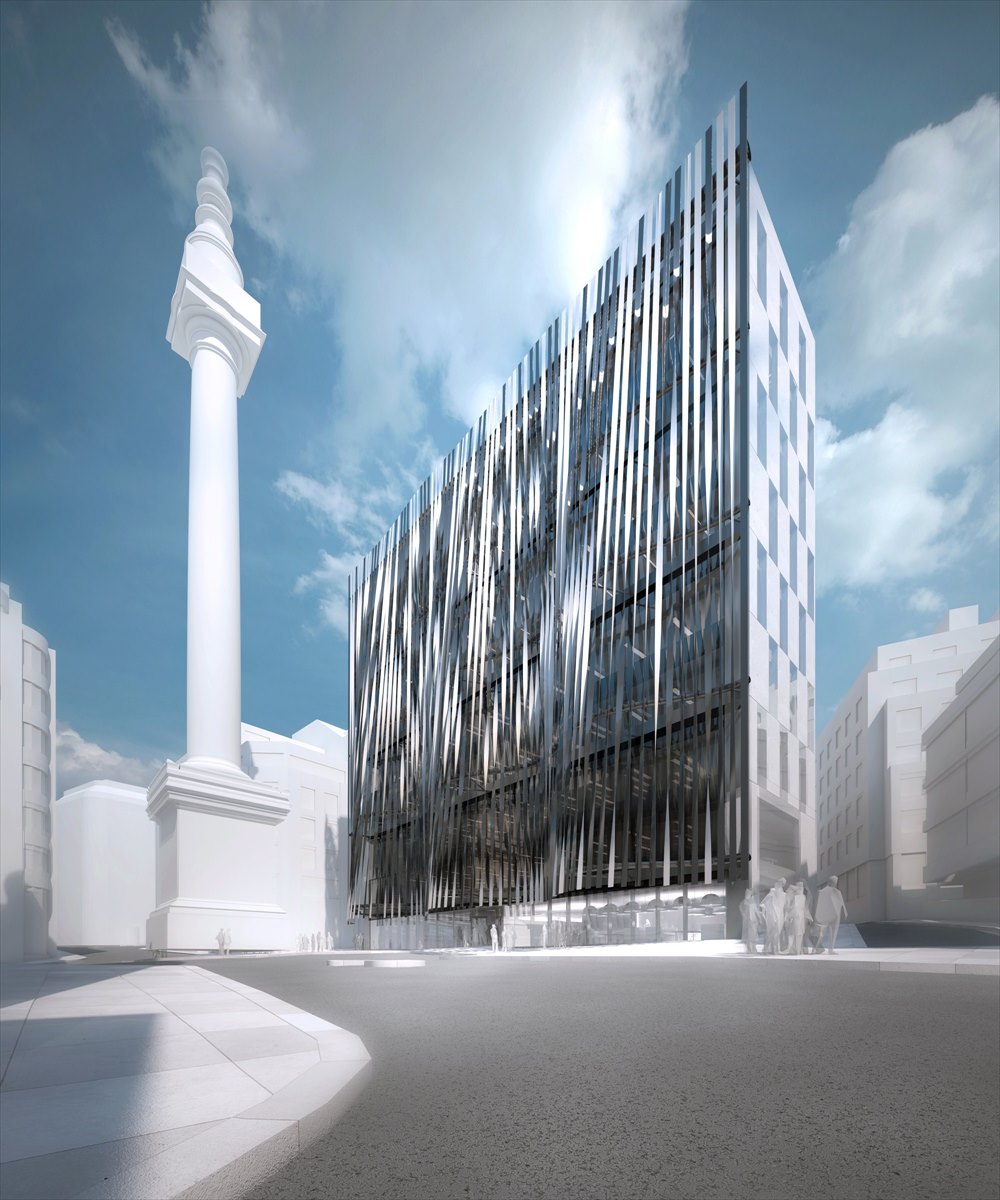 According to latest reports, the City of London's Chief Planning Officer, Peter Rees, has given his recommendation for approval of Swedish construction giant Skanska's new City HQ at Monument, EC3. The MAKE designed building will create 88,000 sq ft of offices and retail units over 10 floors.
Previous doubts have been overcome over the height of the new building, which is to replace 1960's buildings including 11-15 Monument Street Hill and 1-2 Pudding Hill. Demolition works are already underway and completion is projected for 2015.
Skanska's building will add to the appeal of the public and leisure realm surrounding Sir Christopher Wren's masterpiece the "Monument", and will complement Rockspring/Charterfield's Monument Place, the 82,500 sq ft office and retail building which is under construction for completion this Summer (Monument Place).
Newton Perkins previously reported the original purchase (https://www.newtonperkins.com/article/52/city-of-london-monument-site-bought-by-skanska).
for further discussion, please contact David Alcock or Chris Sutcliffe.