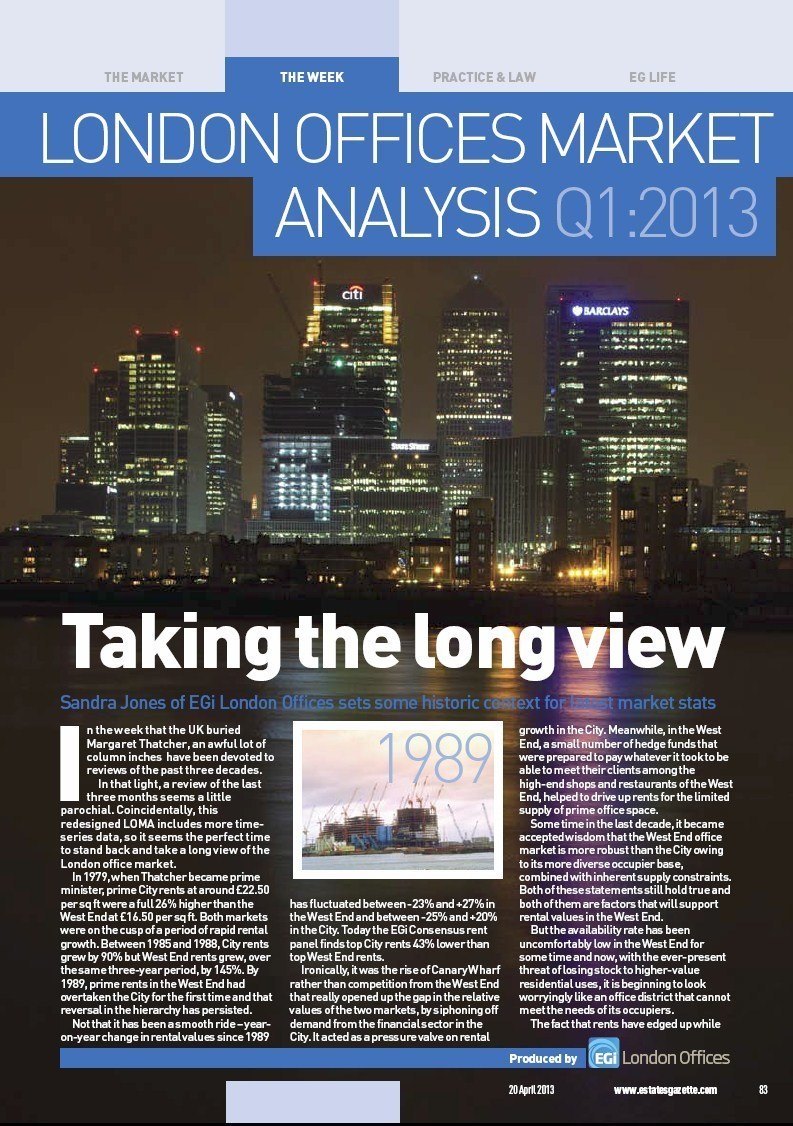 The latest LOMA report provides fascinating insight into historic and recent leasing activities and highlights the increasing diversity of occupiers underpinning London's ongoing attractions.
The statistics from the report show that for the first quarter of 2013, the City of London office market had a resilient 650,000 sq ft of take-up, in addition to a diversification of occupier types. Far from the traditional reliance on the financial services sector, the largest 10 lettings featured no financial firms. However, two insurance occupiers did feature (one represented by Newton Perkins) together with three from the energy sector, one from construction, a serviced office provider and a university. The expected letting of Sixty London to Amazon would also underline the breadth of attraction of the City of London given its lower rents compared with the West End.
The diversity of the City's office market has been a point of pride for the City Corporation, which also claims that this diversity is not a new phenomenon but has been the case for some time.
Migration from the West End and Midtown to the City was also a key talking point of the report, and is a trend that appears to be continuing. This can be seen with Genesis Oil and Gas moving from High Holborn to St Paul's Churchyard, EC4 and FTI Consulting moving to Helical Bar, 200 Aldersgate Street.
To discuss this report or for further comment please contact either David Alcock or Harry Trotter