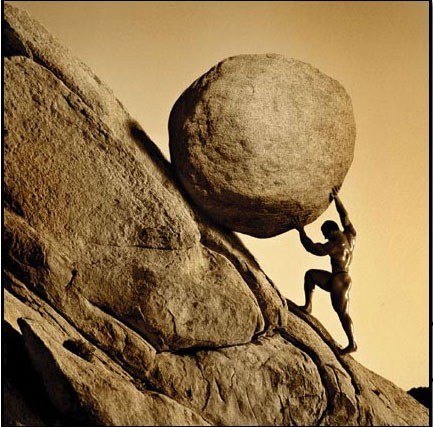 In this update, Newton Perkins' partner Jon Beilin looks at the City office market and assesses the potential for occupiers to negotiate great deals (with Newton Perkins' help!).
"Let's start by looking at what's been happening in the market.
The steady economic improvements over the course of late 2012 / early 2013 have translated well within the central London commercial property market in which we have witnessed a flurry of large lettings over the past year. Take-up reached 2.8 million sq ft by mid-2013. This is 27% up on the 10 year average and 28% up on the same period last year.
The stats have been buoyed by the continued emergence of the TMT market (Technology, Media and Telecommunications) as well as the resurgence of traditional City occupiers, for example, the insurance and financial services sector who will occupy a quarter of space leased during the first half of 2013, with firms including Amlin, Liberty Syndicates, Liberty Mutual and Partnership Assurance to occupy brand new towers in the City's core.
However, despite strong take-up figures, supply levels remain largely unchanged. 8.4 million sq ft of offices are currently available in the City, equating to a vacancy rate of 10.4%. These static supply levels can be explained by 2013's higher than average quantum of development and refurbishment completions.
So what does this mean for occupiers? Whilst the market has clearly moved on from 2010/11 where occupiers needing new offices were met by a never ending list of available properties and inducements, there still remains an attractive market place for the 'willing and able occupier'.
For the 'willing' occupier (i.e. with no existing premises to get rid of) the basket of inducements can include "dealing" rents much lower than quoting levels, inducement packages (offering two months rent free for each year of occupation) and/or lease flexibility to break in say three or five years. For companies boasting a strong balance sheet, some landlords will offer to fund fit-out costs with minimal requirements for security deposits. The City also continues to offer the lowest Central London outgoings as compared with West End and Midtown equivalents.
We have seen several footloose occupiers contributing to significant levels of leasing activity. Headline transactions include the 111,000 sq ft letting to Amlin at The Leadenhall Building, EC3 and Worldpay's c. 92,000 sq ft transaction at The Walbrook, EC4. Land Securities/Canary Wharf Group's 20 Fenchurch Street (aka "The Walkie Talkie") continues to prove the star attraction with close to 75% of the building let or under offer well before the proposed completion date of November 2014. The notable trend of willingness amongst larger occupiers to look at pre-letting options whereby they commit some 2-3 years ahead of a lease expiry is also continuing.
However it is not all roses! Many occupiers are not able to capitalise on the opportunities as they are tied into lease obligations with little or no chance of surrendering. The option is to re-let unwanted accommodation and become an "accidental landlord" but this path requires the offer of similar inducements in order to attract new tenants. To add pain, the Government's change of policy on "rates relief" for unused or empty property has doubled the holding cost. The other reality is that moving property ties up invaluable capital (in this credit crunched world) and exit liabilities (e.g. dilapidations) are "cash out costs" that narrow and can often reverse the benefit of even the most generous leasing inducement from a landlord.
All is not lost however. Over the past ten years many UK companies have moved to shorter term leases or have break options. Many landlords faced with the fear of having an empty property will offer rent free periods and renegotiated lease terms in order extend the stay of their existing tenants. However many occupiers fail to appreciate this opportunity and the strength of their negotiating position; or simply leave it too late to start the discussion. For companies occupying less than c. 10,000 sq ft, a 12 month head start is usually needed before a lease expiry or break option in order for constructive discussion to take place with a landlord. Larger companies generally require a longer lead-in time and we recommend planning up to 18 months ahead.
So our advice is that occupiers should take an active look at their lease, break options and opportunities to move and/or re-structure leases. They should seek to exploit the opportunities presented by the current market …. where they are willing and able to do so."
If you would like to discuss your company's property situation, please contact Jon Beilin or David Alcock at Newton Perkins.