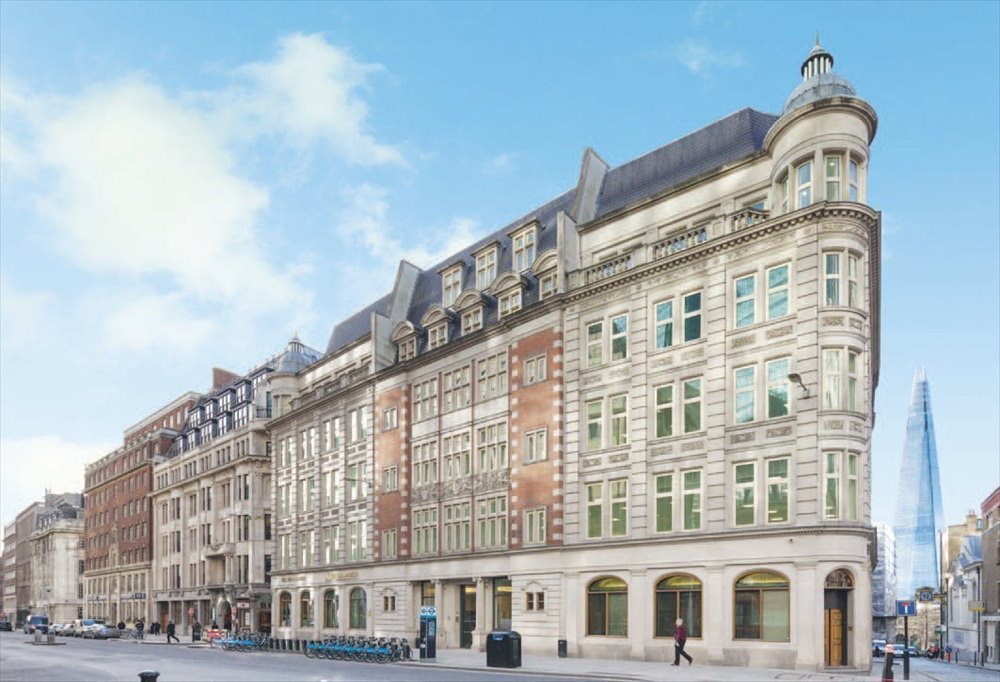 Newton Perkins' recent accolade as a "Top 5 Agent" in CoStar's latest annual survey amongst London agents is being borne out with the firm's Q3 activities for clients.
Acquisitions for occupiers have included leasing 26,000 sq ft for Precise Media in Broadgate and re-gearings of 32,000 sq ft in Gracechurch Street for Royal London and 53,000 sq ft in One America Square for insurers BMS.
Other occupier clients have included Currency Cloud (moving to 164 Bishopsgate), Tyler Capital (taking overflow in Cannongate House) and ES Risks in their relocation to America House.
A plethora of 18 successful sales and lettings is testimony to heightened activity in the City market. These have included the sale of 5-8 Dysart Street for Esquared Properties, leasing up of the last unit in 55 King William Street for Saxan Securities, disposal of the remaining unit in 47 Mark Lane for Ageas and the letting of the whole of 30 Eastcheap (19,054 sq ft, pictured) to Hydrogen for Aviva Investors.
For further discussion please contact David Alcock.