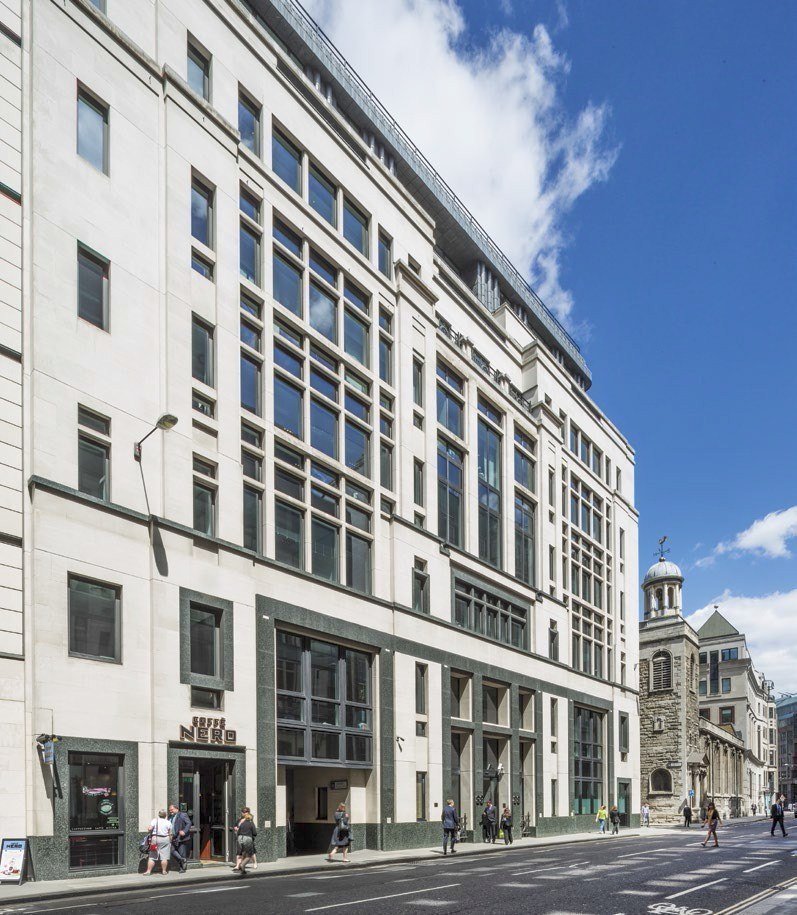 Two major City buildings have been formally brought to the market in the past few days.
Acting for QBE, Newton Perkins is marketing 60,000 sq ft (floors from 11,500 sq ft) in their 88 Leadenhall Street building (pictured). Over 120 agents attended a breakfast presentation on the refurbished 1st floor (click here for details).
Earlier in November, Newton Perkins' clients Rockspring in development partnership with Charterfield Asset Management hosted a lunchtime "Monuments of the World" function at "Monument Place". London agents were introduced to this new 82,000 sq ft office and retail building overlooking The Monument and River Thames (click here for details).
For further information about 88 Leadenhall Street, please contact Harry Trotter or Roger Weaver. For further discussion about Monument Place, please contact David Alcock or Jonathan Beilin.