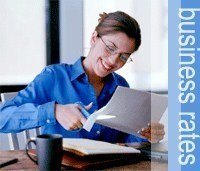 A number of headline measures were announced by the Government in December's "Autumn Statement" regarding business rates. However, we predict few will have meaningful effect on office occupiers in the City of London.
The most direct measure which will benefit all businesses is the capping of the increase in the Uniform Business Rate multiplier to 2% from 1st April 2014 (rather than 3.2% which was scheduled from the RPI increase).
As such, the small business UBR will now be increased from £0.462 to £0.471 (rather than £0.476 which would have resulted from the RPI increase). The standard UBR will be increased from £0.466 up to £0.475 (rather than £0.481).
All other measures only apply to small businesses or retail premises where the Rateable Value is below £50,001. Given the size and scale of many City retail units, the main beneficiaries will be small retailers which is, of course, the political intent.
However, hidden in the small print of the Autumn Statement was an astonishing admission by the Government that as at September 2013 there were still 168,000 (!) appeals unresolved.
The Government stated that 95% of the outstanding cases will be resolved by July 2015 implying that some 8,400 cases per month will now be resolved between January 2014 and July 2015.
We await with interest to see if this hugely ambitious target is realised.
For further discussion, please contact Michael Moon.