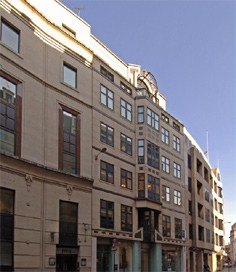 Heavenly deal! Leading High Street recruiters, Office Angels have acquired the fourth floor (5,264 sq ft) at F&C Reit's, Forum House in Lime Street for their new London Headquarters. NP advised F&C Reit. Only three grade A floors of c.5,000 sqf t remain available. Please see "property search" for more information.
Acting for the building owner, NP has let the third floor at 78 Leadenhall Street to US IT firm, Virtustream Limited. Two floors remain in the building (see "property search").
Social media firm, CIty Socialising, advised by NP have leased the first floor (1,500 sq ft) of 1-3 Worship Street. Their relocation follows the emerging trend for media and IT firms to locate near the so called "Silicon Roundabout" around the Old Street area.