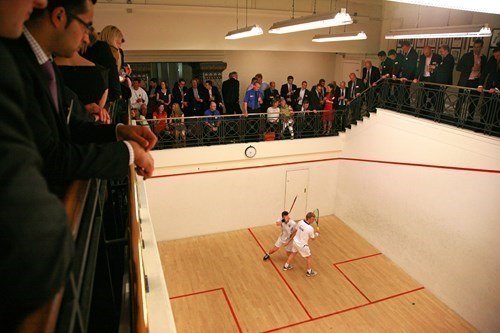 The semi finals of the 2014 Newton Perkins Squash Tournament have concluded, producing two highly charged finals.
Three time runners-up JLL will be hoping to break their duck in the main trophy final against a GVA side looking to defend its 2013 crown won in an epic tussle with Cushman & Wakefield. In the plate final Savills and Colliers will face each other in an eagerly anticipated clash.
The finals will be played on the evening of Thursday 1st May at London's prestigious RAC Club in Pall Mall, SW1.
For more details of the finals evening or event please contact David Alcock or Kellie Shanks.