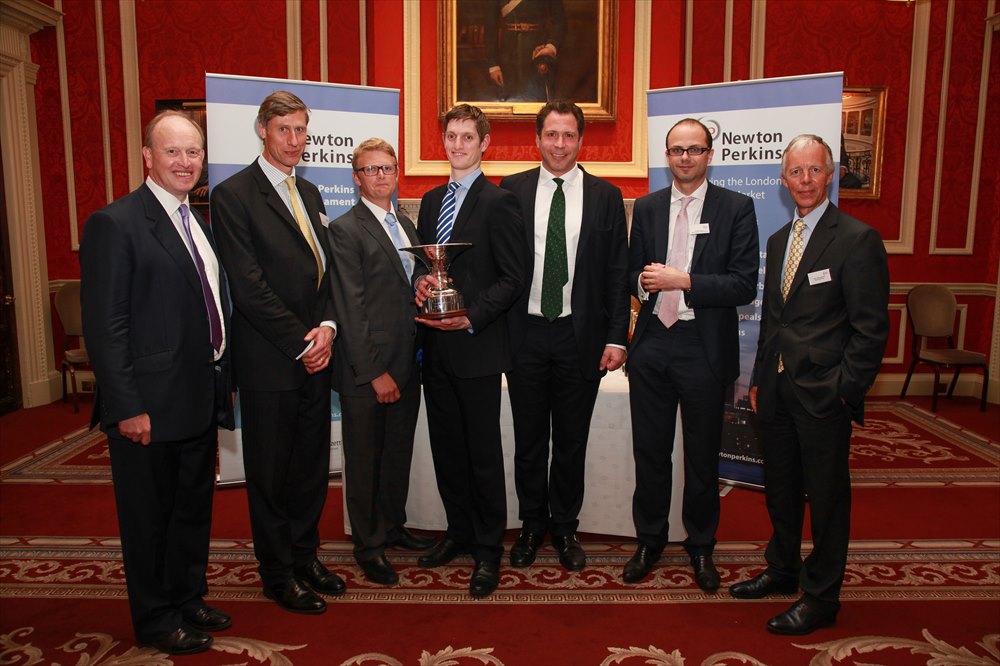 London's RAC Club in Pall Mall was filled to the rafters on May Day for the Final's Evening of this year's Newton Perkins Squash Tournament
Following 4 months of competition between the 29 entering firms, holders GVA were defending their 2013 Trophy against JLL whilst the Plate Final was to feature first time finalists Colliers against Savills.
Oliver Slack, a prodigious winner in previous years got proceedings off to a fine start for GVA by defeating JLL's Matt Connor. JLL's No.2 Oliver Marcroft then met GVA county player James Pickles. The GVA man's remorseless pace proved too hot to handle, leaving GVA number 1 Adam Wildig to clinch victory against a hard running Paul Sweeney and see the Trophy head to GVA for a second year.
The Plate Trophy on the adjacent court saw Colliers' Lyle Dawson take first advantage against Savills' Freddie Corlett before No.2 Argie Taylor levelled the match against Chris Ridgway. Home advantage proved key for Savills No.1 string Richard Winter whose consistent line and length defeated Colliers' terrier like top player David Hume and secured the plate title for Savills.
Guest of Honour, Allister Heath, Editor of City A.M., addressed players and supporters with an expose of the threats and opportunities for the London economy in the Committee Room of the RAC before presenting the trophies and prizes to the winners and runners up.
To find out more details of the finals and the tournament visit www.newtonperkins.com or contact David Alcock or Tony Wollaston.