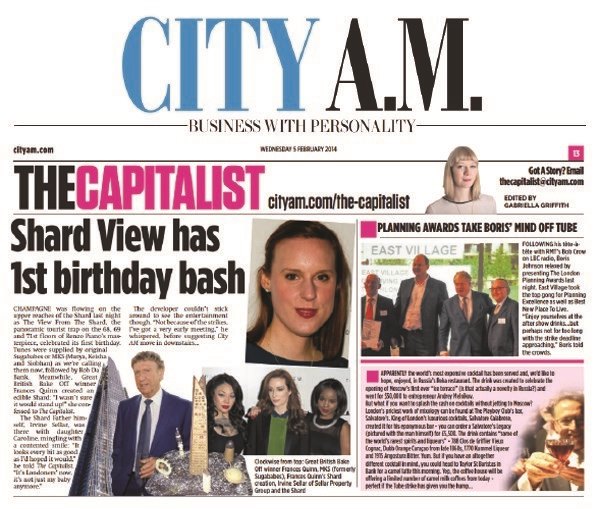 Leading London business newspaper City A.M. has relocated it's journalistic and editorial functions to Fountain House in Fenchurch Street, EC3.
The paper has a daily circulation of 118,000 and a readership of 275,000.
Newton Perkins advised City A.M. (as we did in their previous move to Queen Street) and via a "Chinese Wall" acted for the owners of Fountain House, Aviva Investors, for whom we have let c.35,000 sq ft over the past 12 months.
For more information please contact David Alcock or Paul Vernon-Smith.