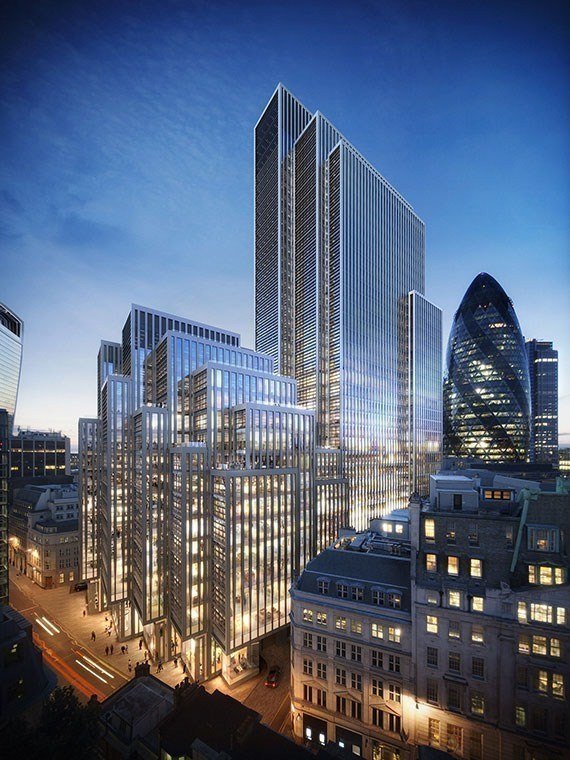 The Sunday Times is reporting that Lloyd's of London is in talks about a move from its current Lime Street base to the yet-to-be constructed "Gotham City" tower at 40 Leadenhall Street, EC3 (Click here for the story).
Lloyd's of London's current home is the Richard Rogers' designed 400,000sq ft "oil rig" including a Grade 1 listed element in Lime Street, EC3 and has been occupied by Lloyd's since its completion in 1986.The building was purchased for a reported £250m by Ping An in 2013 and Lloyd's has break clauses in its existing lease in 2021 and 2026.
Planning permission for TIAA Henderson Real Estate's 40 Leadenhall Street building was granted in February, with a projected completion date some time in 2020.
Insurance companies have traditionally valued proximity to Lloyd's. Major insurers such as Aon, Willis and W R Berkley have moved their UK Headquarters to face and give direct access to Lloyd's. The "cluster effect" (witnessed by premium rents for units offering the highest levels of proximity) is one of the most visible in any property market anywhere in the world.