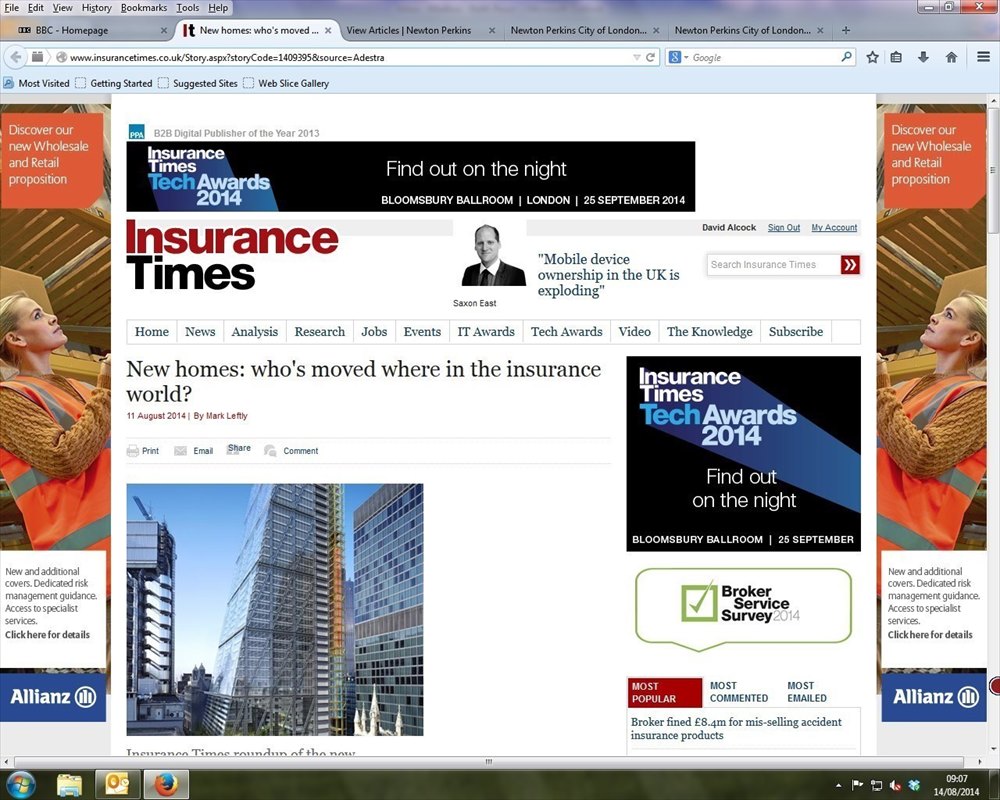 Leading publication The Insurance Times reports on its website recent relocations by the major insurance players and their new Headquarters. Highlights include:-
The completion of the "Walkie Talkie" building at 20 Fenchurch, EC3 has shifted the locational axis south. Dubbed a "vertical Lime Street", the building will be predominantly occupied by insurance firms including tokio Marine Kiln, Ascot Underwriting, Markel International, RSA and liberty Mutual.
Other large scale developments in the City of London are also proving attractive prospects to big insurance companies. Aon will shortly move to "The Cheesegrater" at 122 Leadenhall Street, EC3 while XChanging/Gallagher have relocated to The Walbrook in Cannon Street EC4 (an unprecedented westerly move outside EC3 for a major insurer).
Occupiers Markel and JLT also outline the motivations for their respective moves.
Some of the criteria for these moves include the need for more modern offices with higher occupational densities (I person per 8 sq ft) ) whilst consolidating operations within one location thus maximising efficiency and reducing overall costs. London retains favourable tax treatment compared with US locations whilst proximity to clients is another key factor.
While physical proximity to Lloyd's has traditionally concentrated insurance occupiers around the Lime Street area, the biggest shake-up of all could be approaching. After nearly 30 years, Lloyd's of London itself is reported to be considering leaving its iconic 1 Lime Street, EC3 location.
To talk further please contact Roger Weaver or Ian Sonnenthal.