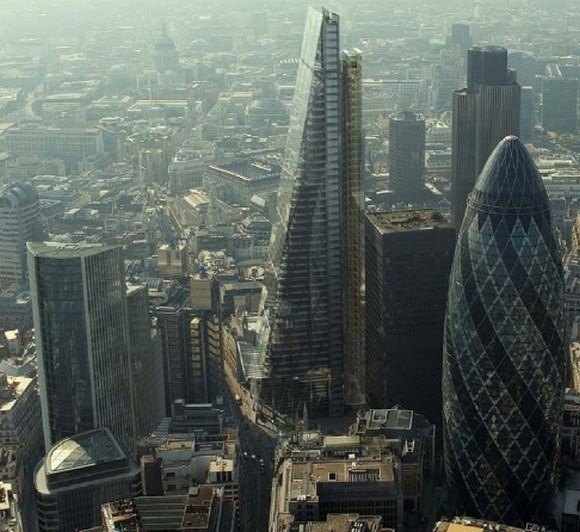 The City of London office market has been defined in the last few years by "records" – record levels of take up, record lows of space available in certain categories and a record number of skyscrapers being constructed or proposed.
Nowhere are all of these trends better exemplified than in the recent announcement of a record rent achieved for a City office property. Multi-national insurance firm FMGlobal has taken 7,679 sq ft on the 41st floor at the Leadenhall Building, 122 Leadenhall Street EC3, aka the "Cheesegrater" (pictured). Developers British Land and Oxford Properties have achieved a rent of £83.50 per sq ft in the letting though in part as a consequence of a mid lease term tenant break option.
The building, which at 224 metres is another record setter as the tallest in the City of London (the Shard is taller but lies on the South Bank), is now over 50% pre-let. As well as FMGlobal, four other large insurance companies have committed to occupying, further underlining the importance of the EC3 district to the insurance sector.
Please contact David Alcock or Chris Sutcliffe for more information.