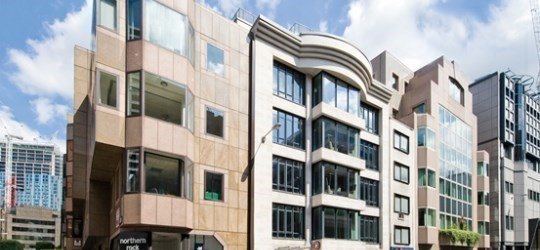 TIAA Henderson Real Estate has sold a 50% stake in the "Houndsditch Estate", EC3 to Madison International Realty, a US investment group based in New York as a precursor to a new JV partnership.
The freehold estate comprises 5 adjoining buildings with 326,000 sq ft of offices on the 1.75 acre plot. The buildings are currently 95% let but offer potential for a medium term redevelopment - the latest of several land assemblies in EC3 which could accommodate a new Tower or "groundscraper" development.
TIAA Henderson acquired the Estate in two transactions in 2006 and 2009 from the previous owner, The Cutler's Company.
Newton Perkins is advising TIAA Henderson in respect of the various EC3 buildings including an intensive asset management role at 52 Leadenhall Street. This 185,000 sq ft building will shortly undergo a major internal refurbishment over the next 12 months and Newton Perkins has already successfully negotiated with some of the existing tenants who wish to remain in the building. However, a number of the typically 20,000 sq ft floors will become vacant and Newton Perkins is instructed to market them once all works have been completed (towards the end of 2015).
For further discussion please contact David Alcock or Chris Sutcliffe.