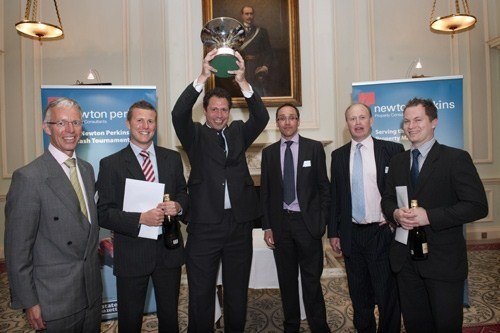 The draw has been made for the Newton Perkins Squash Tournament 2012 featuring 29 entrant firms.
Tournament champions, Cushman & Wakefield and trophy holders, GVA will be putting their trophies on the line in matches which start in January 2012. New entrants include:
Allsop, Cannings Connolly, Davenport Lyons, Lambert Smith Hampton, Maples Teesdale, Matthew Arnold & Baldwin, Ove Arup & Partners and Telereal Trillium.
We'll be reporting progress on the website and tweeting.