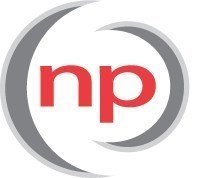 On the back of an improving economic picture and renewed levels of occupier demand, it is no surprise that Q1 2015 showed a stellar performance by our leasing team. A remarkable volume of space have been transacted on behalf of our Landlord clients, including a 12,045 sq ft letting of the 7th floor at 60 Gracechurch Street, EC3 and over 42,000 sq ft at 52 Leadenhall Street, EC3. We've also been very active in Thomas More Square, E1 with up to 85,000 sq ft either let or under offer to a variety of tenants including Digital Window (40,000 sqft), Svenska Handelsbank (15,300) and Electric Word (11,500) amongst others.
Our specialist knowledge of the EC3 market is certainly reflected in these results, with further deals at 88 Leadenhall Street, Monument Place and Ibex House totalling c. 67,000 sq ft to tenants including the BBC (Ibex), ERS (88 Leadenhall) and Mills and Reeve (Monument Place).
In addition, successful lettings also occurred at Minster Court, EC3. Fragomen took 22,491 sq ft at 2 Minster Court paying £36.75 on a 2 year deal. R&Q also transacted 17,131 sq ft on the 8th and ground floors at a combined rent of £35psf. Another deal was completed in 3 Minster Court on behalf of RS Hub who are paying £15 per sq ft for 8,274 sq ft on the lower ground floor.
A busy Q1 on the Landlord advisory side was complemented by a flurry of acquisition/Tenant rep activity:
Newton Perkins acted on behalf of the global insurer QBE on a lease extension at Plantation Place, EC3 for 100,000 sq ft.
In January, we represented a client in acquiring 4,436 sq ft on favourable terms at 9 Alie Street, E1.
We also acquired 3,946 sq ft on behalf of our client at Sackville House, 143-149 Fenchurch Street, EC3 and 4,936 sq ft at 60 Gracechurch Street in March. Other notable acquisition transactions include 36 Leadenhall St (1668 sq ft) New London house (3000 sq ft) 6 Lloyds Avenue (1064 sq ft) 46 Aldgate High Street (1100 sq ft) and 145 Leadenhall St (1289 sq ft).
New instructions have been received from Threadneedle at 8 Lloyds Avenue (18,500 sq ft); Rockspring at 32 Cornhill (11,000 sq ft) and TIAA Henderson at 52 Leadenhall Street (50,000 sq ft). We are also retained by occupiers including NGAM, BLME, Metdist and Newline.
Please contact David Alcock or Harry Trotter for more information.