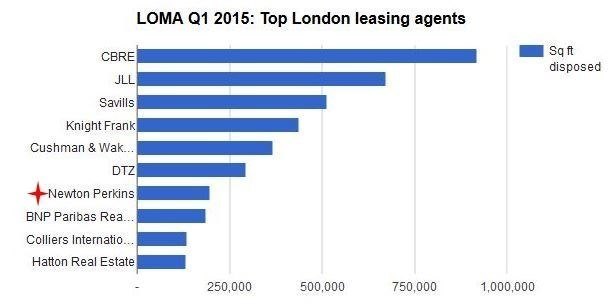 Following a strong performance from our leasing and acquisitions team, Newton Perkins ranked as one of the top leasing agents in London when Estates Gazette recently released their market statistics for Quarter 1 2015, in their own words "City specialists Newton Perkins burst into the top 10".
Having let almost 200,000 sq ft of space during Q1 2015, Newton Perkins was ranked 7th in London in terms of space leased, just behind some of the largest property agencies in the world and ahead of others with multiple London offices such as Colliers and BNP Paribas.
Newton Perkins also had a strong showing in the City fringe league table, being placed 4th. This has in part been due to success in completing deals at numbers 2, 3 and 5 Thomas More Square, E1, bringing the total amount of space let up to c. 100,000 sq ft over the last 6 months.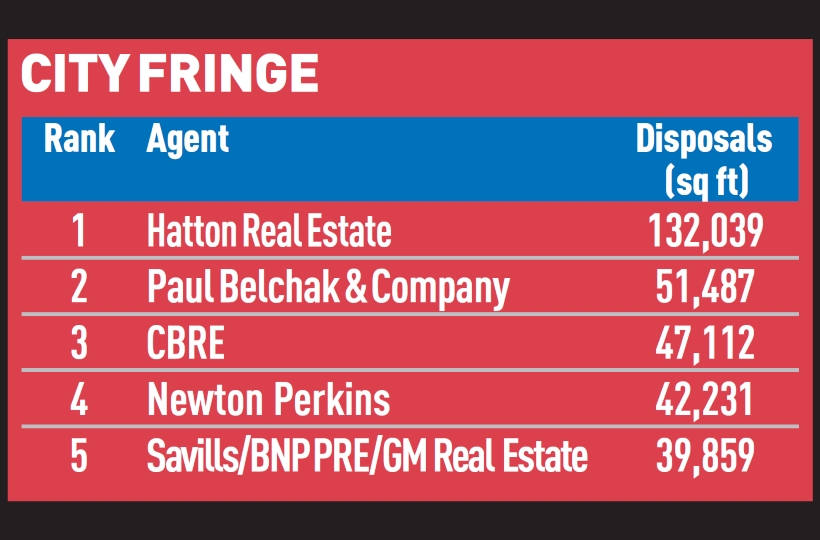 The rankings underline Newton Perkins' position in the Costar Top 5 London Agents Awards from 2013 and 2014.
For further discussion please contact David Alcock or Chris Sutcliffe.