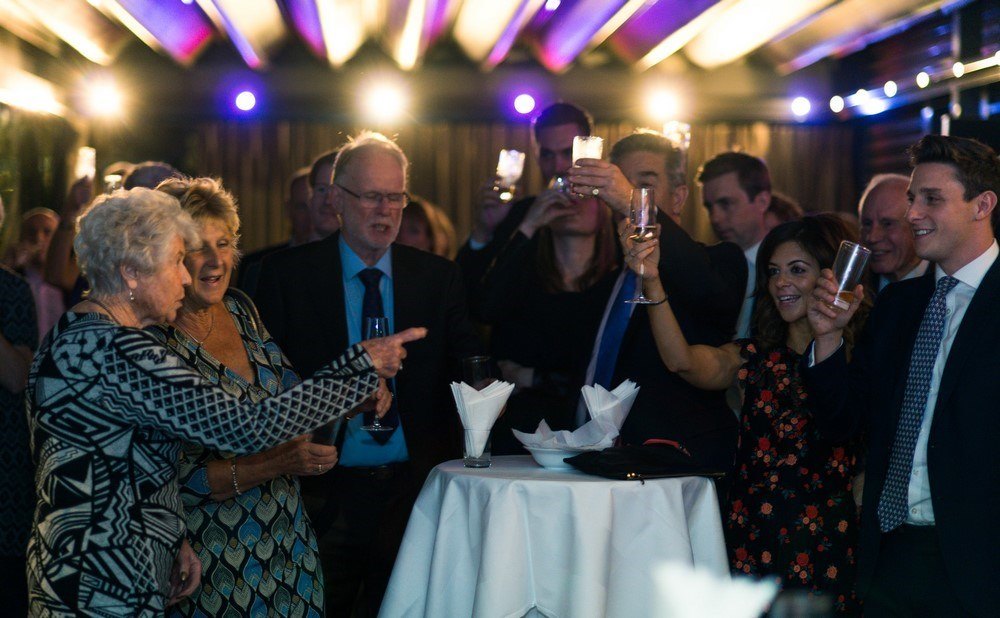 Newton Perkins staff past and present gathered at the prestigious Grange Hotel, St Paul's to celebrate 100 years of our great firm.
Over 70 staff and significant others assembled to renew old acquaintances and friendships, and to reminisce (hopefully fondly!) about their time at the company.
Current and former partners Ian Sonnenthal and Charles Hoff regaled the multitude with a potted history of the firm and its successes throughout the years; as well as personal memories of their time at Newton Perkins. A toast was made to include many absent friends who sadly were not able to attend or are no longer with us.
Barbara Perkins, wife of late company founder Geoffrey, was on hand to present gifts to the firm pertaining to its history (which will proudly be sported above Ian's desk.)
The partners at Newton Perkins thank everybody for attending and making the evening a very special one. Here's to 100 more!!