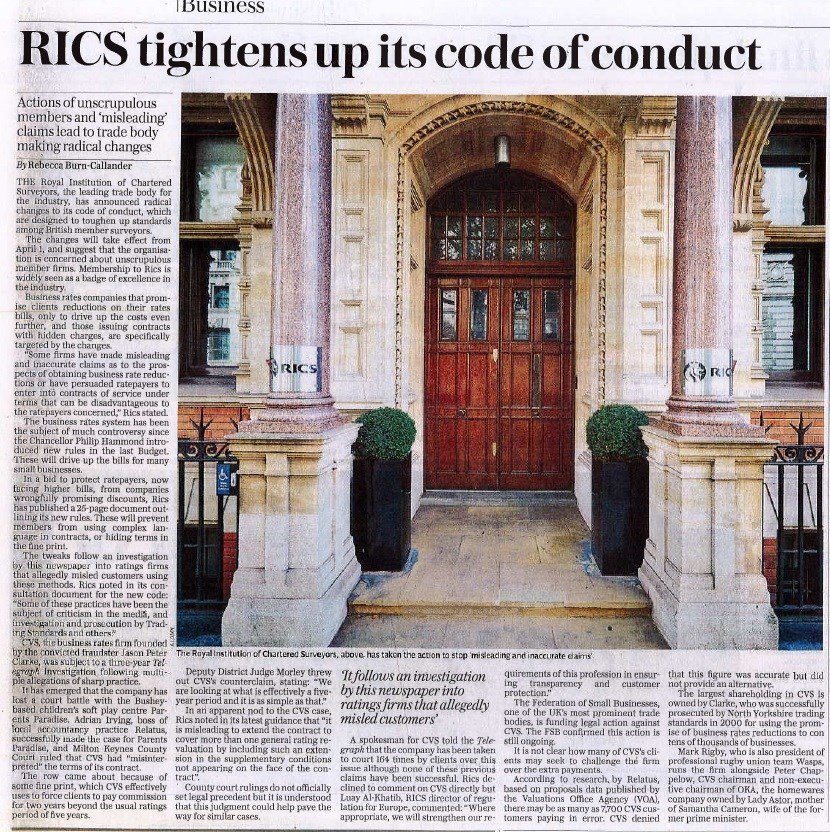 The RICS has introduced new stricter regulations on firms operating under its auspices after it emerged that a number of unscrupulous agents have been misleading their clients.
The new 25-page document is designed to prevent companies from using small print or complex language to confuse customers.
The changes are outlined in an article in the Daily Telegraph. The newspaper has been conducting an investigation into unscrupulous firms for several years.
The RICS acted after a county court judgement came down in favour of children's soft toy manufacturer Parents Paradise in their case against business rates surveyor CVS, which according to the judgement has "misinterpreted the terms of its contract". Deputy district judge Morley then threw out CVS' counterclaim, stating that "we are looking at what is effectively a 5 year period and it is as simple as that" after CVS tried to enforce a clause in its contract making clients have to pay commission for 2 years beyond the usual rating period of 5 years.