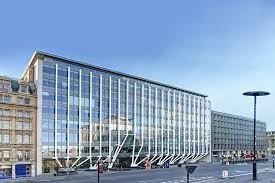 The first quarter of 2017 was the most active for the City of London investment market in 10 years, according to a
recent report.
With £1.9bn of commercial property deals transacted in March 2017 boosting the quarterly total to £2.6bn, this is the largest first quarter since 2007.
33 deals have been done in total, with Asian purchasers accounting for 64% of them; a key indicator of their importance to the market. Fleet Place House EC4 (pictured), for instance, was bought by Beijing SHOKAI for £96.5 million while KanAM acquired 1 Wood Street, EC2 for £179.5 million.