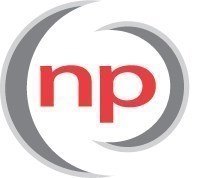 A busy first quarter of 2017 for the City of London office market has led to Newton Perkins' top 5 position for City core disposals in the Estates Gazette's latest quarterly market activity report.
Newton Perkins advised on almost 90,000 sq ft of lettings throughout the period, with the pick of the deals being the letting of the 3rd-6th floors at 54 Fenchurch Street, EC3 to I2 Offices. The 7th floor of 2,551 sq ft was also taken by law firm Isadore Goldman.
Following the recent letting of the 5th floor to Torstone Technology in Q4 2016, Newton Perkins and BNP advised on two further deals at the fully refurbished, Grade II listed 8 Lloyds Avenue, EC3.
The 3rd and 4th floors were let to Aderant Legal and CFH Clearing respectively. Record rents for the building of £55 per sq ft were achieved on both floors on behalf of our client, Columbia Threadneedle.
We now only have the 2nd floor available comprising 3,208 sq ft.
At the Hallmark Building, 52-54 Leadenhall Street, EC3 the 3rd floor comprising 7,744 sq ft of office space was let to BDB Insurance on the basis of a 10 year lease with a 5 year break.
The trend of strong demand for economical offices was highlighted by the recent success at 50 Fenchurch Street, EC3.
The 5th and 6th floors were let in quick succession following a light refurbishment and short marketing campaign. The 5th floor was let to Muller IMMO and the 6th was taken by M9 Group. Leases in the building expire in December 2021.
With all floors at 50 and 54 Fenchurch Street now let (with the exception of the 1st floor at 54 Fenchurch Street, which is under offer), Newton Perkins have been instructed to market 3 floors at Minster House, EC3 on behalf of the Clothworkers' Company. Refurbishment of the reception area and office floors is due to complete in June 2017.
At the prestigious 69 Leadenhall Street, the 7th floor of 1,888 sq ft was occupied by Toray International, whose deal equated to £65 per sq ft on the basis of a 5-year lease.
Agency
Disposed (sq ft)
No of deals
% share
1
Knight Frank
403,978
14
52%
2
GM Real Estate
315,807
3
41%
3
JLL
123,706
13
16%
4
Newton Perkins
89,872
9
12%
5
Cushman & Wakefield
88,228
8
11%