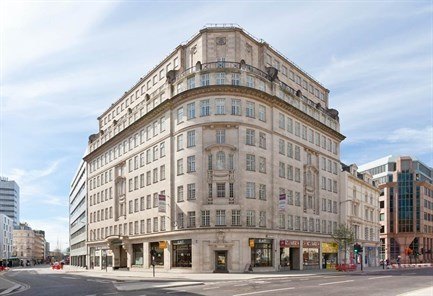 London and Southeast specialist REIT McKay Securities has posted a record year for rental income, according a
recent news report.
A 7.2% rise in McKay's portfolio value has driven this growth, with the total value of its properties now standing at an impressive £429.92 million; with the company also reporting a valuation surplus of 1.7%, which amounts to £7.07 million, with rental income at a record high.
McKay is also optimistic about the potential for further growth; with schemes in Reading and Redhill having recently completed, while the re-development of its prime City of London office asset at 30 Lombard Street, EC3 due to complete in mid-2018.
Richard Grainger, chairman of McKay Securities, said: "In my first year as Chairman, I am pleased to be able to report another positive set of results for the Group, which continues to benefit from its exclusive focus on London and the South East.
"Despite market volatility surrounding the EU referendum, these results show the careful and effective deployment of capital following funds raised in 2014, delivering outperformance for the group."
Simon Perkins, chief executive of McKay Securities, added: "Our refurbishment programme and proactive asset management activities have continued to release the substantial portfolio potential that we have built up, with rental and capital growth out-performing the market, while two of our three development projects reached completion during the period and our third scheme remains on track for delivery next year.
"With both rental income and the portfolio value at a historic high for the group, we're pleased to be in a position to deliver increases in shareholders' funds, profits and dividends at this Full Year. The increase in adjusted profit before tax, our measure of recurring earnings, enabled us to achieve our ambitious target of a covered dividend within three years of doubling the share capital in 2014.
"Looking forward, we will continue pursuing our strategy of building a resilient portfolio in our core markets and crystallising the portfolio reversion to deliver attractive returns for our investors over the long term."
Newton Perkins acts for McKay at Portsoken House, EC3 (pictured).