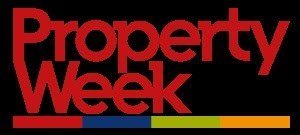 This week's Property Week reports that small and medium-sized enterprises (SME's) are increasingly looking for shorter leases, prompted by fears that the Government will not be able to secure a good deal for the UK in Brexit negotiations.
According to the Citibase Confidence Index, just 35% of SME's were confident the Government would secure a good deal. At the same time, lease lengths of 1-3 years have become increasingly popular, with 41% now favouring a short lease, up from 30% in just 6 months.
This report is in no way a surprise to Newton Perkins where we have witnessed a steady increase in occupier demand for flexible leases and this is no doubt backed up by the alarming amounts of commercial space being taken up by serviced office companies within the City of London and throughout Central London. According to the Estates Gazette serviced office take-up was around c.30% of Q2 take-up within Central London.
The flexibility that serviced offices provide in the current uncertain economic climate combined with the engaging amenities such as large break-out areas, meeting rooms, function room facilities and relaxation rooms are reasons for such large take-up.
The emergence of the serviced office market is exemplified by Blackstone's majority stake in flexible workspace provider The Office Group and the fact that traditional landlords such as British Land are looking to capitalise on the rapid expansion by starting their own serviced office brands.