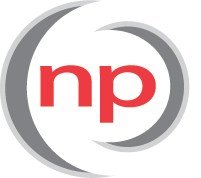 With WeWork having just acquired a further 147,000 sq ft in Shoreditch, on top of their already substantial presence in Central London, it is difficult for us to go a day without having serviced offices in their various guises (co-working groups etc),on the mind.
In fact, take up by serviced office providers has this year exceeded the amount of space taken by any traditional sector, including finance and technology. Whilst the concept of the serviced (managed, co-working etc) office has been around for decades, it is only within the last few years that they have exploded into the mainstream and made up a noteworthy proportion of the Central London office market. When assessing current market trends including the tech boom and the number of new start-ups, as well as general uncertainty, it is easy to see why.
The offering from serviced offices acts to allay a number of the challenges being faced by such companies. Short-term commitments, the ability to expand and contract within the same building, no (or minimal) capital expenditure at the start of the lease and dilapidations at expiry can all be offered.
Of course, all of this comes at a cost to the occupier. Many perceive these to be largely financial (which is true), however there are also other tangible drawbacks.
Serviced office operators are extremely careful to protect the identity of their clients from competitors. This gives rise to complete anonymity in building receptions, particularly on tenant boards, which can cause concern and confusion amongst today's consumer market. For existing clients, this may not be an issue, however, when trying to attract new business, having what is perceived to be a temporary or virtual office does not typically instil much confidence.
At the very least this can be a reflection of a company's size and age (something they may not necessarily want to offer up so easily). At worst, it may raise questions over their legitimacy.
Another consideration is identity. A lot is being made amongst the co-working community about the culture within their spaces. Having spoken to a number of former and current occupiers, this can be a significant draw (free beer on tap for example!). However, what about the companies that have a specific type of working environment they want to cultivate? There are both physical and cultural limitations to creating a unique atmosphere in serviced offices, given that no (or limited) alterations or branding are allowed and that the break-out/social areas are communal, giving rise to inevitable outside influences.
'A competitive advantage is paramount to obtaining and maintaining market share'. This is true for any company in any sector. Whilst we would not contest some of the advantages of serviced offices, we would argue that many companies will put significant value behind their identity and any risk of diluting that simply could not be considered.
So what if you are one those companies but require the flexibility that a serviced office can provide?
Due to uncertainty in the market, a number of landlords are now beginning to recognise tenant's needs.
We have a number of properties, offering fit-outs, short-term flexibility and limited dilapidations but without the inflated rents. We can also offer rent free periods to ease cash flow and help you get started in your new offices.
So whether you're looking to move to a more 'grown-up' office where you can establish your own culture and impress clients and staff with your unique style or you're looking to downsize but want to avoid being muddled in with other companies, we can help.
We have fitted offices in London ranging from 1,000 – 20,000 sq ft.Please refer to our property listings here, and please contact Jamie Nurcombe for further information.