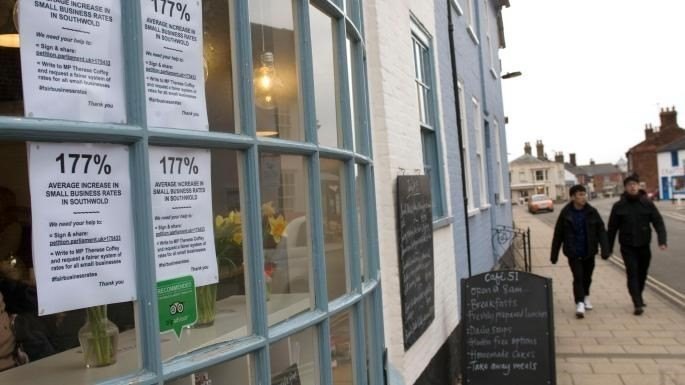 With confusion still reigning for many buisnesses concerning the convoluted new appeals process for 2017 Rating List assessments, The Times' enterprise editor James Hurley has reported on the latest development which has caused an uprorar; the government's suggestion that a time limit could be applied to rates appeals.
The article is quoted in full below:
Companies that wish to challenge their business rates bills are due to face stricter time limits, the government has indicated, despite complaints that the appeals system is in disarray after a botched overhaul earlier in the year.
The Department for Communities and Local Government has said that there are "clear benefits to introducing a cut-off point for appeals" as it looks to reduce what it sees as speculative challenges to bills that "waste public resources" and "cause uncertainty for local authorities". It is due to put forward proposals before April next year for setting a fixed time limit for appeals.
Business rates, the tax on commercial property, have long been a source of anger and frustration for companies. A delayed revaluation of rates that came into force in April, the first in seven years, coincided with the launch of a new appeals system.
Under the revaluation, bills fell for many businesses outside the southeast, but some companies' rates liabilities increased by up to 3,000 per cent. Businesses are complaining that the new "check, challenge and appeal" appeals system is making it extremely difficult to challenge calculations that they believe are wrong.
Council finance bosses are also reporting that the revamped appeals process is not working. CVS, a business rates advisory firm, says that the new appeals system is a "bureaucratic nightmare, replete with red tape and an online portal that is not fit for purpose".
Mark Rigby, its chief executive, said: "The conversations that we must be having right now are not about restricting business rates rebates but about making the new regulations work better for business."
The Valuation Office Agency, which administers business rates, is grappling with a backlog of 170,000 unresolved appeals related to the previous valuation period. The issue has been compounded by delays to distributing emergency relief promised to companies hit by the biggest increases in bills.
Mike Cherry, chairman of the Federation Of Small Businesses, said: "The government should be focusing on solving the problems with the system before it further blights the ability of companies to challenge bad decisions."
Greg Clarke, the business secretary, said last week that a business rates review was at "advanced stage" and "may even be part of the . . . budget".
Please refer to the following link for the orignal Times article - https://www.thetimes.co.uk/edition/business/furious-businesses-cry-foul-over-time-limit-for-rates-appeals-gjd8bw9jh
Newton Perkins can help mitigate your rates bill increases - please contact Mark de Roeper or Keith Rasor for more information.