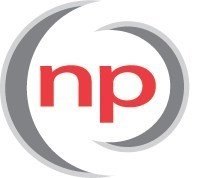 Newton Perkins have once again retained top 5 positions in a number of London categories at the annual CoStar Awards.
CoStar is recognised as the number one source of commercial real estate information in the UK, with the awards highlighting the top performers in the central London office market.
Newton Perkins are proud to have received a number of accolades in 2017, having positioned prominently every year since the awards began in 2013.
Within the City of London category, Newton Perkins registered the 4th highest number of disposals, by far the largest of the niche, partner-led firms and more than a number of the multi-national heavyweights, including CBRE and Savills.
NP also finished in the top 5 in terms of the total amount of sq ft acquired on behalf of tenants, reflecting the amount of work carried out on behalf of City occupiers, spanning all sectors from technology start-ups to a number of the largest insurance, financial and energy companies in the world.
Our substantial landlord and tenant client lists can be found here.
In the Central London Single Office category, NP performed equally impressively.
Finishing in the top 5 for the total amount of disposals per sq ft illustrates the firm's success in attracting occupiers to the City Core, in what has been a challenging market. Indeed, the number of NP disposals was significantly higher than any other niche City focused firm.
Newton Perkins also out-performed in terms of the amount of sq ft acquired by a Central London Single Office company, listing the second highest total. The highest of the City focussed and/or general practice (not specialising exclusively in occupier representation) companies.
Overall, NP transacted on a greater number of deals and more total space acquired than all other tenant rep focused firms in both categories.
The awards highlight the significant and increasing market share that NP enjoys for both acquisitions and disposals within the City and beyond.
Partner, Roger Weaver, commented "We are delighted to have once again featured prominently in the CoStar Awards. This follows a number of acknowledgements from other research houses, such as EG, regarding our activity and performance in all aspects of the Central London office market.
"Whilst these measures of performance demonstrate our considerable activity across all areas of the City agency market, we also pride ourselves on our detailed professional input on all projects, and our client loyalty and level of repeat business is testament to that expertise.
"As such, we currently boast an extensive and diverse client list, which demonstrates the continued demand in the market for a focused, bespoke, and partner-led service."
If you require property advice, call Newton Perkins on 020 7456 070.