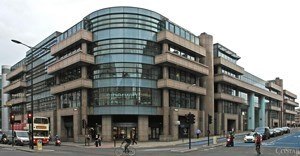 Renowned accounting firm haysmacintyre has agreed to occupy 25,000 sq ft of office space in the City of London as its new headquarters.
They have signed a 10 year lease at 10 Queen Street Place, EC4, owned by Gatehouse Bank.
haysmacintyre has achieved substantial growth in recent years and has outgrown its current accommodation at 26 Red Lion Square, WC1.
haysmacintyre Managing Partner, Ian Cliffe, said: "The rapid growth of the firm meant that we had reached capacity at our existing offices so it is excellent that we are able to relocate to space which will accommodate our continued expansion".