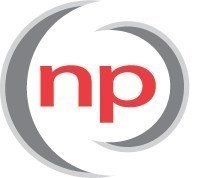 Another busy quarter for Newton Perkins' agency team has led to a number of successful lettings in the City of London office market during April and May 2018 and early June.
In April, Imagile Infrastructure Management took new accommodation at the 3rd floor of 10 New Street, EC2; comprising 1,068 sq ft of office space.
Ardent Consulting Engineers also agreed in April to occupy 4,453 sq ft of office accommodation at the prestigious Hallmark building, 52 Leadenhall Street, EC3. 3 floors are still available within the building.
At 63 Mark Lane, EC3, Ascert Limited have occupied the whole of the 5th floor on undisclosed terms.
A further two lettings were also achieved at 35 Great St Helens, EC3. Structured Finance Management Ltd have taken the 4th, 3rd and lower ground floors totalling 7,820 sq ft; whilst the 2nd floor was occupied by Silver Shemmings Ash LLP.
During May we managed significant lettings achieved in two of London's most renowned office tower buildings. At 110 Bishopsgate, EC2, the part 15th floor has been let to Featuresspace limited; while at Aldgate Tower, E1, Groupon have agreed to take both the 11th and 12th floors in the prestigious tower building; a total of over 39,000 sq ft of office space.
The first floor of 78-79 Leadenhall Street, EC3, was also let to Shipowners Claims Bureau (UK) limited, who will occupy the 2,335 sq ft floor on undisclosed terms.
Teaching software firm Docebo UK Limited also occupied new office space; with Newton Perkins once again acting for the landlord on the letting of the 6th floor offices at 48 Gracechurch Street. Docebo have occupied the whole of the floor consisting of 1,369 sq ft.
A deal was agreed between to let the 3rd floor offices at 2A Eastcheap, EC3. Newton Perkins once again acted for the landlord in reaching the deal with the new occupier, Capital Index limited
So far in June, at 30 Minories, EC3, Newton Perkins acted for the landlord in letting 9,466 sq ft on the 3rd floor. Serviced office operator Pennine Way has taken the space.
A further letting at 30 Minories was also achieved on the 5th floor east, where Intuit Ltd have agreed to occupy 3,160 sq ft of office space