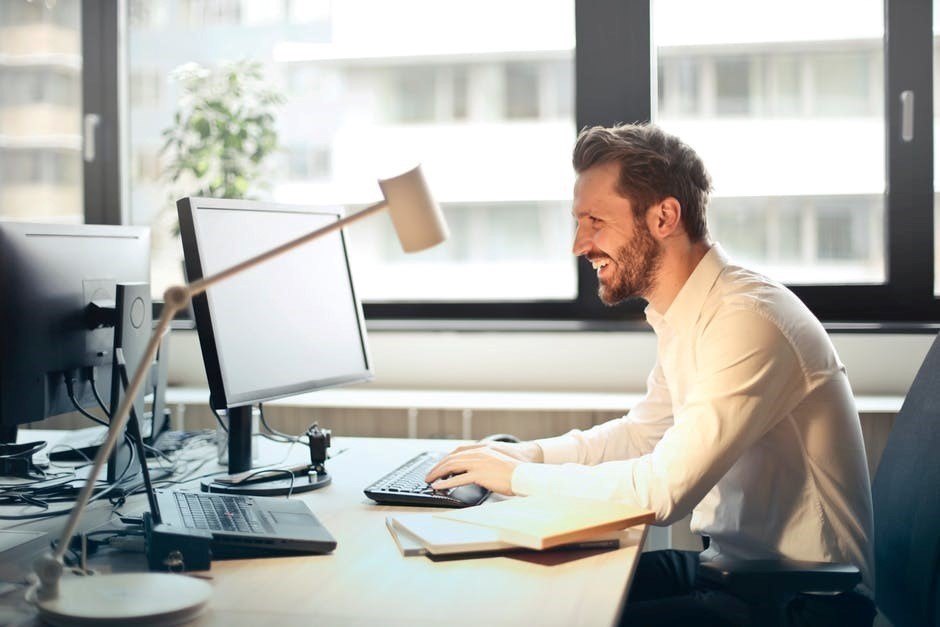 A recent survey of 1,000 office workers has found that at least 3 out of 4 office workers in the UK are happy with their office life.
The 'Office Happiness Index' has revealed that the happiness of working in the office comes from social interaction and acknowledgement. At least 85% office workers have stated that receiving a simple 'Thank you' or 'Well done' from clients or bosses affects their mood positively in the office.
Most of these 'happy' moments are followed by having lunch breaks with their colleagues which is one of the most important factors ranking at (83%). More positive elements include 'catching up' with your office friends after the weekend and bringing in treats for your colleagues such as 'sweets'. Finally having faulty pieces of office equipment fixed is considered a positive and brings relief to office workers.
The survey also suggests that broken photocopiers, laptops and scanners are at the top of irritation and annoyance list with 72% of the vote. Aggressive emails and comments come second in the pet peeve list (68%) along with pointless meetings (65%) and dirty dishes left on peoples' desks (65%). The last item on the list of unhappiness comes from disputes over 'offices temperatures' which is a major problem during cold winters and hot summers (64%).
Finally, the 'Office Happiness Index' has also learnt that most employees that work in serviced offices are 'happier' than those who work in traditional working areas ranking at (88%) and (72%). A recent trend shows that many serviced office spaces are looking to build a collaborative culture and good social interaction between their workers.
Head of Workthere, Cal Lee have stated "It is clear from these results that happiness in UK offices is very much dependent on positive interaction and it is therefore important that the office environment supports this with open-plan areas, communal spaces and amenities. We have seen these factors become a real focus in the workplace, particularly in the serviced office environment with collaboration and relationship building at the heart of its design". "With happy staff believed to be more productive creating the right setting that allows social interaction as well as creative and focused work areas is crucial."