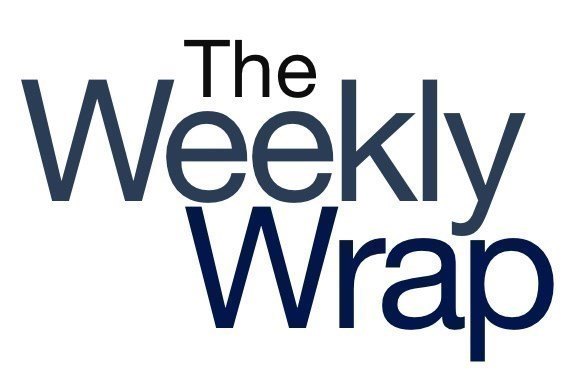 New Instruction: Northern & Shell Building
We are pleased to announce that we have a new instruction available on 10 Lower Thames Street, EC3. 4,392 sq ft - 9,849 sq ft. For any enquiries please contact Jonathan Beilin on 020 74560727 or Jack Wells on 020 7456 0729.
Europa/Hobart confirm letting to Marriott International in City of London.
Europa Capital, in partnership with Hobart Partners has let out two floors totalling 30,000 sq ft of its Fetter Yard office scheme to Marriot International.
According to CoStar, Marriott has signed a 15-year lease at 86 Fetter Lane, EC4.
Europa Capital bought the Fetter Yard in 2016 for Europa Fund who are in partnership with Europa Partners. The building will provide 100,000 sq ft of refurbished Grade A offices.
Europa stated "investment is in line with its value-add strategy across Europe".
Partner at Europa Capital, James Fortescue said, "Marriott International's long-term commitment to this building demonstrates how innovative the new office design will be. We look forward to now repositioning this attractive building, which will provide our future tenants with a modern working environment."
Partner at Hobart Partners, Sas Bhadra said: "We are delighted to secure the commitment of Marriott International, who have been a long-standing tenant in the building. The fact that the world's leading hotelier has committed to our building as their European headquarters, notably prior to their lease expiry date, is a testament to the excellent location and the high-quality product we intend to create."
Fusiliers celebrate 50th anniversary marching through City of London
A dozen of fusiliers marched their way through London's financial district to celebrate its 50th anniversary of The Royal Regiment.
The fusiliers got into formation at the Tower of London and set off at 10am with their drums beating and bayonets set high heading towards Guildhall.
Over 500 serving and retired personnel featured at 'The Privilege Parade' with support from affiliated regiments in Australia and Canada.
Lieutenant Colonel Jeremy Lamb, the Commanding Officer of the 1st Battalion said, "The whole of the City of London stops to allow us through. The commercial centre of the capital of the country stops in our honour, so it is a huge privilege". Source
Asian Buyer nears purchase of City Trophy
Commerzbank's London HQ is set to be sold in a deal worth over £400 million to an undisclosed Asian buyer later this week, it is understood.
30 Gresham Street, EC2 which was put on the market by Samsung Life Insurance earlier in the summer, is reportedly nearing its final stages, as the increasing Asian demand for commercial buildings in the Square Mile shows no sign of letting up.
The high quality office building located in the City of London is the Commerzbank HQ, which shares its 400,000 square feet of property with asset manager Investec, is thought to fetch £425m according to sources close to the matter.
The expected sale of 30 Gresham Street, EC2, located near to Bank Station and St Pauls, will come only a week after South Korea's National Pension Service snapped up the new Goldman Sachs European headquarters for £1.2bn.
Investment from South Korea has largely driven the City's commercial property surge in the last six months, with a lower pound, favourable domestic conditions and a growing desire among Korean buyers to diversify their portfolios making the Square Mile an attractive opportunity. There seems to be no evidence of the investment letting up as the City remains relatively uncertain as the upcoming Brexit date looms nearer.
According to recent Knight Frank statistics, in the first half of 2018 roughly £5.6bn of international capital was invested in the London commercial real estate market, making it the world's most active real estate market for global cross border capital.
Delay in the opening of Crossrail
The opening of London's £15bn Crossrail project is to be delayed by nine months. The route, to be known as the Elizabeth line, was to be opened at the end of 2019 in a scheme that would ease London's transport infrastructure has been postponed due to concerns over the safety and reliability of the line.
An estimated 200m passengers will use the new underground line annually, increasing central London rail capacity by 10% - the largest increase since World War Two.
The benefits of greater accessibility from the City of London via Farringdon and Whitechapel stations will have to be put on hold until December to autumn 2019.