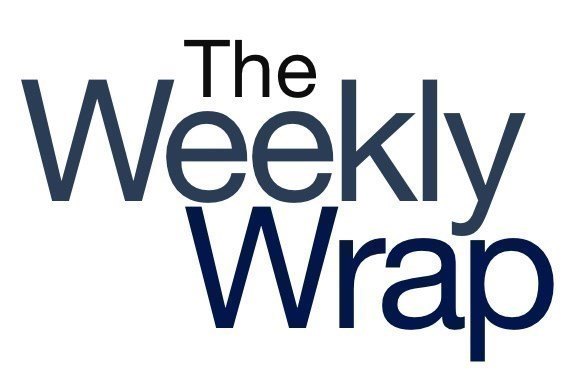 81 GRACECHURCH STREET, EC3 – FULLY LET!
Following the recent letting and renewal on the 4th and 1st floors, respectively, at 81 Gracechurch Street, Newton Perkins have now also let the 3rd floor, comprising 3,159 sq ft of high quality refurbished office accommodation.
Following a programme of works to the vacant office floors and building reception, Newton Perkins quickly identified suitable tenants and managed to secure swift deals, minimising potential void periods for its client.
The building is now fully let, with the tenants enjoying its enviable City Core location, overlooking the amenities of the iconic Leadenhall market.
For any queries, please contact Jamie Nurcombe on 0207 456 0712.
NEW INSTRUCTION ON 25 BASINGHALL ST, EC2V 5HA
We are delighted to announce that we have a new instruction available on Woolgate Exchange, 25 Basinghall St, EC2V 5HA, opposite the iconic Guildhall - 5,815 sq ft.
For any enquiries please contact Jamie Nurcombe 0207 456 0712 or Alistair Porter 0207 456 0707.
SOUTH KOREANS INVEST £3bn IN CITY OF LONDON!
Latest research suggests that South Korean investment is expected to top £3 billion in The City of London. This is the highest volume of Korean investment into the property market recorded in London. During 2018, there have been four transactions totalling £1.95 billion, plus a number of other buildings under offer. Recent transactions include KB Securities acquisition of 1 Cabot Square, E14 and Industrial Bank of Korea's acquisition of One Poultry for around £182 million.
South Korean investment adds to the ongoing investor demand coming from Asia, currently accounting for c.60% of all investment into the City of London – a total of £4.77bn. Besides South Korea, other investors from Japan, Singapore, Malaysia and Hong Kong are looking to invest in the capital.
Asian investors remain key players in the market having now acquired 17 buildings in 2018, according to sources. The National Pension Service of Korea (NPS) invested in Goldman Sachs's new HQ at Plumtree Court, EC4 for £1.6bn which reflected the single largest transaction of the year to date.
UK investors have also reportedly been more active in the market in 2018, albeit at the smaller end of spectrum. A total of 38 buildings have been acquired by UK investors, double the number of transactions than their Asian competitors. In total UK buyers still only account for 18% of investment into London, with all but eight of the 38 buildings acquired selling for £50 million or less.
Overall, investment in 2018 stands at 7.92bn which is 5.4% down on 2017 but 26% up on the five year average (£6.3bn).
128 QUEEN VICTORIA STREET, EC4 – 1ST FLOOR LET!
After a comprehensive refurbishment of the reception and two floors at 128 QVS, and a successful building launch in the summer, Newton Perkins have already let the 1st floor to GB Group plc.
We now only have the 2nd floor (10,877 sq ft) remaining in this prestigious building. 128 QVS offers Grade A office accommodation within a couple of minutes' walk to both St Pauls Cathedral and the foot of the Millennium Bridge, as well as an abundance of local cafes, bars, shops and restaurants in the area.
For more information please call Jamie Nurcombe (020 7456 0712)
Singapore complete £183m deal for Aldgate House
CoStar reveals Aldgate House, a grade A office building above Aldgate Station, has been sold to Singaporean investor, City Developments Limited for £183m. Hermes Real Estate Investment Management and Canada Pension Plan Investment Board agreed to sell Aldgate House to the investor, originally on the market for a net initial yield of c 5.25% and capital value of £810 per sq ft.
Aldgate House provides over 214,000 sq ft of office space and is multi-let to tenants including Taboola Europe, ISG, Transperfect Translations and LCH. The (WAULT) for the building is 6.2 years to lease breaks and 7.9 years to lease expires. The building had recently undergone a refurbishment to the available floors and common parts which had attracted the well-established tenants to the building. The sale shows further confidence in office space in E1.
Head of Private Markets at Hermes Investment Management, Chris Taylor, said: "The disposal of Aldgate House marks the culmination of a proactive asset management strategy that was put into place. This has included significant refurbishment works and the regearing of leaseholds within the building. Capital from this sale will be put towards the selective acquisition of assets, both within the City of London and further afield, that present an opportunity for added value to be achieved."
CDL group chief investment officer, Frank Khoo, said: "A key focus for CDL is to grow our recurring income significantly over the next 10 years through acquisitions and organic growth which will help to mitigate the volatility of development projects. This acquisition will enhance CDL's recurring income portfolio."