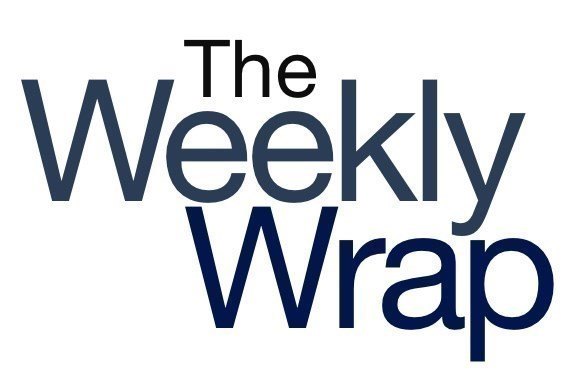 Chinese transactions increase by 30% in London
According to a report, Chinese currency transactions have increased by 30% in the second quarter of the year in London.
Over 30 Chinese financial services firms have been established in the City to build an international presence in the process of setting up an office.
A total of seven Hong Kong Dim Sum bonds in Chinese currency have been newly listed on the London Stock Exchange in the second quarter of 2018.
Catherine McGuinness, City of London Corporation policy chair said: "London has long been the world's number one foreign exchange hub, clearing more dollars than New York, more Euros then anywhere in the EU, and more RMB than any country outside Greater China.
"This new quarterly report aims to help us maintain this position, providing an overview of the market for Chinese currency in the City.
"I'm very happy to see that usage of the RMB has increased, and that London remains the leading RMB hub outside of Asia."
City of London planning makeover
Latest report suggest that there are ambitious plans to transform City of London into expanding development which would allow for new skyscrapers in a bid to keep financial centre a global leader.
In order to keep up with the fast paced demand from foreign buyers for skyscrapers and developers, The City Corporation is hoping to enlarge its cluster of tall buildings.
The City's planning and transportation committee chairman, Christopher Hayward said, "These plans are twice as critical because of Brexit. Fears about huge job losses have not materialised, but we still need to keep up competition with the likes of New York and Singapore,"
According to the City's planning policymaker Peter Shadbolt, extending the City's skyscraper zone to sites closer to the river by the Walkie Talkie are essential if the City is to carry on opening up "opportunity for investors who want big buildings and want to invest in London".
City plans to ban vehicles on major roads to safeguard pedestrians
According to a source, The City of London is planning to put a ban on vehicles on major roads in order to safeguard crowded streets, due to increased number of people expected to work in Square Mile.
On September 19th - proposals were tabled at a local plans subcommittee for restricting traffic on roads such as Leadenhall Street, Lime Street and St Mary Axe (home of the iconic Gherkin). There are also more plans being discussed to close other roads during the working day and having pavements widened as well as improving pedestrian crossings.
Chair of the local plans subcommittee for planning and transportation, Christopher Hayward, said at last week's meeting that area around Bishopsgate and Leadenhall Market need 'major changes' in order to cope with the arrival of new workers.
"We are building substantial numbers of towers, each of them with ten or twelve thousand people in them. When they are all built and workers are all pouring out… if that area is not in some form pedestrianised, we are going to have some serious problems."
Skyscrapers at 100 Leadenhall Street, 22 Bishopsgate and 1 Undershaft Street are expected to open in the coming years which will bring thousands of new workers to the City's crowded streets.
City of London elect new Lord Mayor
The City of London has elected a veteran banker, Peter Estlin as the 691st Lord Mayor, the local authority that administers the Square Mile.
Estlin, who has held senior finance roles at Barclays and Citigroup has been elected for a one year term which will begin on November 9 and will take one year leave from his current role as Barclay's senior adviser.
During the 25-year career, Peter has been under the roles of chief financial officer for Salomon Brothers Asia, financial chief for Citigroup's investment bank in London and New York, and also group financial controller and acting group CFO for Barclays.
The City of London Corporation, fulfils the dual function of local authority for the London's central financial district, a part north of the Thames stretching roughly from Farringdon to the Tower of London, also a global ambassador and lobby organisation for UK's banking and professional services industries.
Leading business delegations abroad and promoting both London and the UK as a destination for foreign investments will be part of the Lord Mayor's role.
Estlin said, "I will champion a focus through and beyond Brexit that maintains London's role as a world leading financial centre and which ensures we remain open for business not only from the European continent but globally."