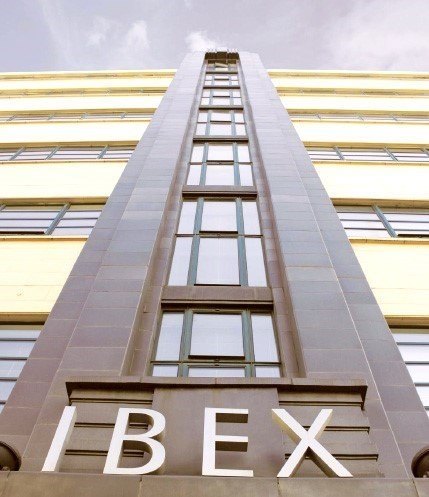 Rocket Properties close in on Ibex House, EC3 for £123m
According to CoStar, Ibex House is close to being sold for around £123m to the private London investor and developer, Rocket Properties. Following strong levels of interest in the City office development, Rocket Properties have agreed to pay just over the £120m asking price to secure the deal.
Allsop have been formally selling the 191,000 sq ft City office development since July on behalf of Israeli based investor, Harel Insurance. The sale reflects a net initial yield of 5.02% and a capital value of £647 per sq ft.
The building is located on the Minories in London's Tech Belt, close to Whitechapel and Aldgate. The grade II listed building stands on 0.75-acre site and is let to 28 tenants including BBC Media Action, Capita Business Services, London Headquarters of PLP Architecture, Breast Cancer Now, Lark Group and Virgin Active.
The location is no stranger to Rocket as they have completed deals on Old Street having bought the Atlas Building and in 2015 securing a £240m deal from Lloyds Bank, Bank of East Asia and ICBC to build out the development, comprising a 40 storey residential tower with over 300 apartments, an 82,000 sq ft office building and 9,000 sq ft of retail space for cafés, shops and restaurants.
The unexpired term is weighted at 5.25 years to expiry and 2.98 years to lease breaks. Ibex House produces a gross income of £6.42m per year, reflecting £34.68 per sq ft overall. 12 months of rental top up will be provided by Harel on all of the vacant units – 19,625 sq ft.
The refurbishment and re-letting of vacant space will possibly increase the rental income as well as obtaining rental uplifts through the upcoming rent reviews and lease events.
Draft Transport Strategy promotes cyclists and pedestrians for the City of London
The City of London has set out plans to remove cars from half of its streets and implement a 15 mph speed limit throughout. This will, in turn, encourage more people to ride bikes thereby making it "safer and more pleasant" to do so.
The Corporation of London, which governs the City, says that 93% of commuter travel there is by public transport (84%), walking (5%) or cycling (4%), with fewer than 5% of workers driving in.
Within the City itself, walking is by far the most common way people get around, with more than three quarters of a million trips by foot every day. Meanwhile, cyclists make up a quarter of all vehicles on the City's streets and in some locations can account for more than 50 per cent during rush hour.
Proposals to get more people cycling include limiting motor vehicles, or even removing them altogether, on key routes at busy times as well as building protected cycle lanes with the development of a cycle network throughout the City. We have seen cycle parking facilities in office buildings in the City become an important amenity to have as well as shower facilities.
The Draft Transport Strategy is due to be approved by the City's Planning and Transportation Committee on 30 October with the final document, following consultation, to be submitted for adoption in March next year.
It says: "We want the range of people choosing to cycle to match the diversity of people who live, work and study in or visit the City."
"Most people, whether they choose to cycle or not, will consider cycling to be a safe, easy and pleasant way to travel around the Square Mile. Reduced traffic, slower speeds and a dense network of cycle friendly streets will mean that anyone who wishes to cycle is not prevented from doing so because of concerns about safety."
"The cycle network will cater for all types of cycles, including cycles as mobility aids and cargo cycles. Different types of cycles will also be available for hire across the City, supporting more flexible cycling. A safer and more relaxed cycling experience will in turn encourage safer and more relaxed cycling behaviour that reflects the priority given to people walking on the City's streets."
The Draft Transport Strategy also envisions pedestrian priority zones where cars, vans, buses and taxis would be banned except for access, including in the areas around Moorgate and Liverpool Street stations.
The Corporation of London has already banned all traffic other than bicycles and buses from the roads around Bank Junction between 7am and 7pm on weekdays.
Bloomberg wins 2018 Riba Stirling Prize!
According to a recent report, Bloomberg's European headquarters, designed by Foster and Partners, has won the 2018 Riba Stirling Prize for best new building in the UK. The award furthers the accolade environmental experts have given it as the world's most sustainable office building.
"Bloomberg is comprised of two buildings connected by a bridge. Each sit either side of a new public arcade, which re-establishes an ancient Roman road". The scheme also incorporates new access to Bank Underground station, cafes and restaurants, and a museum displaying the Roman Temple of Mithras. Altogether, the scheme has set a new benchmark for future office designs and city planning.