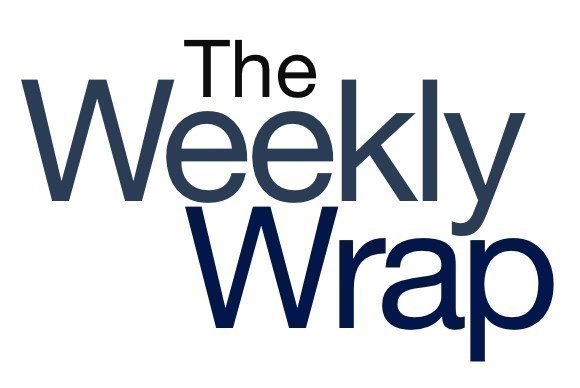 European Investors show confidence in 'Booming' City of London
The City of London's appeal as a major hub for overseas investors seems as prevalent as ever with latest figures showing that the proportion of money being pumped into the capital's commercial property has hit a record high.
According to a report, foreign buyers have accounted for 92% of the total investment in the third quarter, which has helped to drive the City of London's booming office space market in the past three months.
In the second quarter of 2018 the overall investments have slipped from £5.2bn to £4.1bn in the third quarter, but in the three months to the end of September, European investment has more than doubled after hitting £1.7bn.
Appetite for skyscrapers and major office blocks has largely been dominated by Asian buyers in the last 12 months, but several landmark deals from major European investors caught the headlines during the third quarter.
Amancio Ortega, the founder of fashion chain Zara, has recently bought the Adelphi building for £550m using his real estate arm, Ponte Gadea, as German investor Deka snapped up £460m Victoria's Verde office department.
"London office investment volumes continue to be supported by a robust occupational market with low vacancy levels, and take-up well above the 10-year average.
"Attractive yields relative to other European cities, coupled with the comparative weakness of sterling, mean we have seen investors from all corners of the globe hungry to deploy capital in London," said CBRE's head of London investment properties, James Beckham. He added "There may be some hesitancy from a few investors over the next six months as we enter the latter stages of Brexit negotiations, but total investment volumes for the year look set to be broadly on par with 2017, once again highlighting the strength of demand for London assets."
CBRE have released figures which came after a report from Cushman and Wakefield showed that London has held its position as the top city for property investment in 2018 for the ninth time in the last ten years.
South Korean investor agrees £120m Cannon Green deal
According to commercial real estate research house, CoStar, terms have been agreed for the sale of prominent refurbishment Cannon Green. It is understood that the price reflects a net initial yield of 5%.
The prime City of London development is currently owned by Ocubis with Kiwoom, a South Korean investor, believed to be the purchaser. The acquisition would be Kiwoom's first in London.
John Hunt, the founder of 'Foxtons' has instructed one of the real estate providers to sell the freehold interest in Cannon Green for a capital value of £1,089 per sq ft. Ocubis let to nine office tenants and two retail occupiers which produces £6.41m per annum reflecting £58.25 per sq ft. The building has a new double-height reception podium installed and upgraded cladding.
Kiwoom which has 35.5 trillion won (£24bn) in assets under management is no stranger in the UK as it has already financed a property in England. In August, it was understood that Kiwoom provided a £35m senior loan against a portfolio of 110 care homes, one of the largest care home operators in Britain, HC-one. This was the first investment by a South Korean institution in a foreign senior care facility.
Cannon's Green's tenancy has been weighted at unexpired lease term of 12 years to expire and 9 years to the lease breaks.
101 year old man receives Freedom of the City of London award
A man who lived through the 'Zeppelin Raid' and two world wars has received the Freedom of the City of London.
Manny Blankett born on October 17th 1917, the oldest man currently living in the Square Mile, was awarded the honour by Jason Pritchard who nominated him at a ceremony on Wednesday. He said "Mr Blankett really deserved to be spoilt".
The Freedom of the City dates all the way back to 1237 and is given for outstanding contributions to London life. Mr Blankett has lived through World War 1 and the Blitz and travelled to India before serving in World War 2.
"It took a month to get there. It was quite a thing," said Mr Blankett.
Manny has worked as a hairdresser within the family business and also as a lifeguard at the Serpentine Lido, Hyde Park.
Mr Pritchard said: "I am really chuffed we could do this for Manny and give him his special day. He really deserves to be spoilt. He is such a special individual who is defying his age."
"Even at 101 years old he is still so nimble on his feet and mentally he is as bright as a button" Jason added.