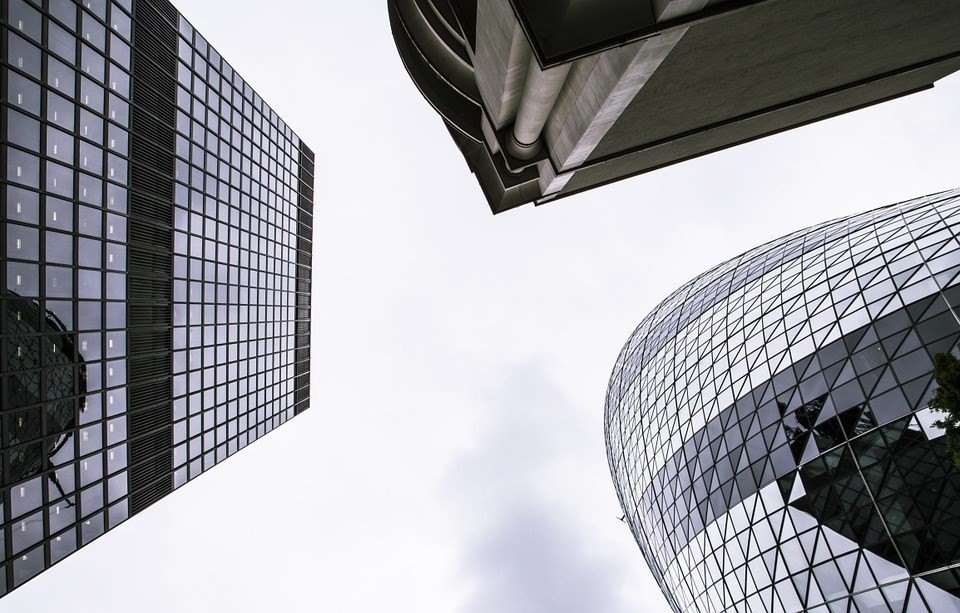 'RECORD BREAKING' City of London pays £75bn in taxes
The financial services in The City of London has paid a record of £75bn taxes, contributing 10.9% of the government total tax receipts.
The record has been broken as the figure went up by 4% from last year's total of £72.1bn – highest the sector had paid in the last 10 years.
According to research from the City of London Corporation and PwC, the largest proportion was from employment taxes £32.9bn accounting for 43% of the total tax figure.
City of London, employing 1.1m people across the UK is part of the 3.4% of the country's workforce, which made up 11.5% of all UK employment tax receipts.
The City has paid 25.1% of all British corporation tax receipts
Catherine McGuiness, policy chair at the City of London Corporation, said, "With Brexit edging ever closer, it is more important than ever that the UK remains competitive to safeguard the sector's employment and tax base"
A no-deal could weaken The City of London and push activity away from the UK, avoidance of which is crucial she said.
BNY cancel plans for City of London office search ahead of Brexit
The Bank of New York Mellon are dropping their plans of moving in to The City of London and instead will try seek to extend their current lease at Queen Victoria Street.
The US bank had a shortlist of possible new locations in the City of London including London's eastern financial district and Canary Wharf and prepare to move in by 2020s.
However this has all changed now due to discussions with Blackstone to extend its lease at the current London base which expires in 2023.
Extending the lease would represent a shorter and potentially less expensive commitment instead of agreeing a deal to lease a new headquarters including relocation and fit out costs.
BNY Mellon said: "We have been exploring our options and having conversations regarding our office requirements in London for a while, but we are not in a position to confirm any details at this time."
BNY Mellon has a 150,000 sq ft. site in One Canada Square tower in Canary Wharf where its lease expires in 2022 after it was extended four years ago. Regarding the office search in The City of London, BNY was seeking a space of around 300,000 sq ft.
City of London send out police to India to look for 'Tech support' scammers
Police officers are being sent out to India to catch scammers in call centres who target the UK in a multi-million pound racket.
The fight against fraud will be expanding operations overseas in order to combat criminals and take the fight to the enemy.
City of London police has stated that 22,000 UK victims have lost around £21m over the last year to "tech support scams" many of the coming from outside the UK.
Scammers claiming to be technicians from companies such as Microsoft inform their potential victims that their computer has been infected with a virus and demand cash in order to fix the problem. Callers have been able to hack emails and bank accounts after asking to remotely access the victim's computer to provide support.
Indian police have raided 26 call centres making 50 arrests in recent weeks.
City police who have an employee from Microsoft working with them, says it receives more than 11,000 calls a month from around the world about fake security warnings. Microsoft's work with the City Police have resulted in a number of arrests.
Some fraudsters also pretend to be support staff from Apple, Google and other top tech companies.
Ian Dyson, City of London police commissioner said that some call centres operate legally during day time and then switch to being fraudsters during the night which makes them "criminal enterprises".
Mr Dyson also said that it has formed a special team to explore "global solutions" to fraud. "A lot of the perpetrators of fraud operate abroad, and that means getting a judicial outcome is challenging in some cases. They are not out of reach, but it makes it harder,"
"There is a serious need to get 'up­stream' of certain crime types, such as economic crime, and find long-term solutions to tackle them at source, before they spread across the globe.
"This is about preventing people ­committing fraud in the UK. We are building a capability that means we are taking the fight to the enemy, and I think we can have a significant impact."