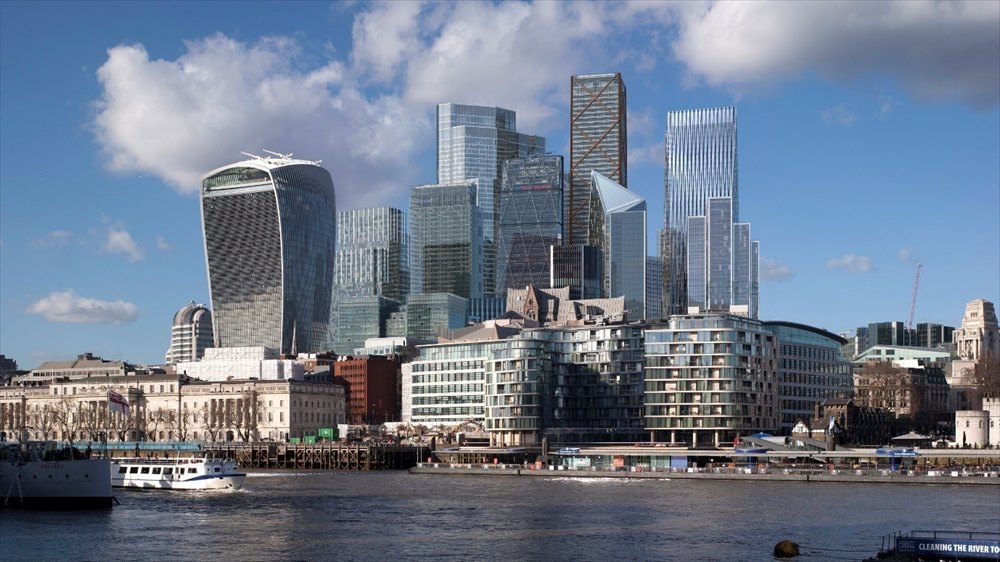 City of London Corporation have released images of the Square Mile's future skyline
A range of policies are set to redefine the area and wider the City ahead of consultations on the next transport and local plans. Key proposals in the 25-year Transport Strategy will see pedestrians prioritised, the implementation of a 15mph speed limit and deliveries reduced by 30% through consolidation centres based outside of the City.
Zero Emission Zone covering the City Cluster will also be introduced and these proposals will enable the delivery of wold-class public realm and make the City's streets attractive to walk and cycle.
The City Corporation identify 7 areas where the changes will take place as the main key area is the City Cluster will grow in order to close the gap between the Walkie-Talkie and the rest of the towers including 22 Bishopsgate.
Skyscrapers including 1 Undershaft will top out the skyline at 306m high while 100 Leadenhall "Cheesegrater" will also have a major impact on the City.
The chairman of the Corporation Planning Transportation Committee, Chris Hayward said, "These images remind us that the City's skyscrapers are some of the most recognisable structures in the UK.
"But great cities are not made from great buildings alone.
"The ambitious policy proposals outlined in the Transport Strategy and the Local Plan aim to resolve challenges at street level, and in the river, air and open spaces, as well as ensuring that City buildings and infrastructure are more robust than ever."
The Transport Strategy consultation is set to close on 13th January and the final version will be published in spring 2019.