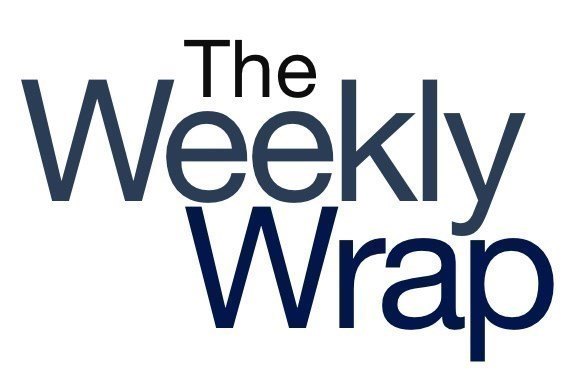 City of London office space take-up showing highest figures since 2014
New evidence from London's thriving office market has been unveiled, showing the take-up levels in the City of London last year climbed to the highest point since 2014.
According to sources, the office take-up for the whole of 2018 reached a total of 14.6m sq ft which is 14% higher than the long-term average.
London's buoyant letting activity shows little signs of slowing in 2019 with persistent levels of demand and supply shortages. Indeed, Newton Perkins have had an equally strong finish to 2018 and start to 2019, having recently completed deals on both the 2nd and part 8th floors at Portsoken House, totalling 8,406 sq ft, the 3rd floor at 100 Fenchurch Street and lastly a sublease was agreed on the 8,375 sq ft part 4th floor offices at 11 Pilgrim Street & Peek House.
London retains its spot at the top of the tech charts!
London has retained its spot at the top of the 2018 tech charts for another year, securing almost double the amount of investment in 2018 than its next closest European competitor.
Tech firms raised £1.8bn in venture funding and public listings in 2018 which represents 72% of the UK's £2.5bn total. The UK had more initial public offerings than anywhere else in Europe. However, according to data released today by Pitchbook & London Partners, the top company exits included London-based e-commerce firm Farfetch and peer-to-peer lender Funding Circle.
Coming in second place on the list was Berlin with £936.5m in funding last year, while Paris secured third place with £797m.
The most attractive sector of the tech industry in London remained Fintech, scoring more than £1bn in funding and accounting for over 90% of the financial that was raised throughout the year by UK start-ups. Companies with valuations of over £784.9m have led the way with several rounds during 2018. For example, Revolut took the top spot in April with a £179m round, as Monzo raised £105m back in November and Oaknorth, savings challenger, finished with a £77.5m round in September.
This year, all 3 companies are planning to expand internationally, while Revolut and Oaknorth are both said to be courting new funding from Japanese mega-investor Softbank. Tech giant and Saudi-backed Vision Fund had previously backed the likes of WeWork, Uber and London developer Improbable.
The founder of industry body Tech London Advocates, Russ Shaw has warned that access to talent will remain the UK's "greatest challenge to date", despite the City's continued appeal to investors. Rajesh Agrawal, the Deputy Mayor for business has said that London will continue to attract global talent and innovation, regardless of Brexit.
Interesting, artificial intelligence was the UK's fastest growing sector with investment hitting a record £736m last year, a 47% increase on the 2017 figure.
The City of London does not want second Brexit vote
The City of London Corporation councillors have voted against a second Brexit referendum whilst disagreement in the House of Commons over how to proceed if it votes against the Prime Minister's deal continues.
Common council court debated a motion today by Councillor Sir Mark Boleat on whether it should support the holding of a referendum on the terms of Britain's exit from the European Union. 31 councillors voted in favour of the motion and 60 voted against in a debate.
Catherine McGuiness, Chairman of the Policy and Resources Committee said that while she was concerned as any member of this court at the sorry state of Brexit preparations. Furthermore, the Corporation did not receive any direction from business or trade associations to sponsor a second referendum.
The City of London Corporation have enjoyed a "special vote" within the City as it spoke on the basis of pragmatism, not politics. "If this motion is passed, our credibility will be diminished just at a time when we have even more difficult messages to convey and when it becomes even more important for us to speak out for London," she said.