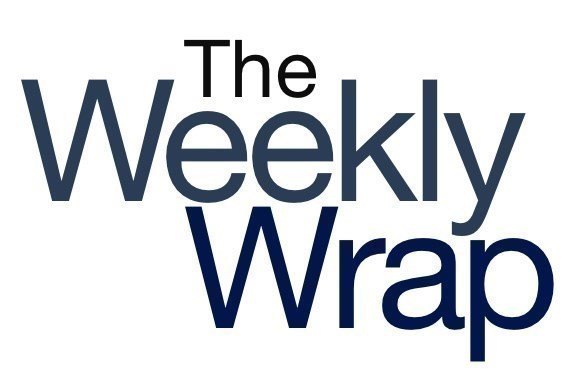 8 Bishopsgate works begin!
The construction works on this 50-storey building has started. The City of London's latest tower, expected to be complete in 2022.
The preparation clearance activity has been undertaken to get the site ready for development since the revised scheme was granted planning permission last autumn.
The new 560,000 sq ft building will house prime office space, a public viewing gallery and ground floor retail units.
Yuichiro Shioda, managing director and CEO of Mitsubishi Estate London, said: "This long-term project is a key strategic investment for Mitsubishi Estate London, and the groundbreaking underlines our ongoing confidence in the City of London's position at the forefront of international commerce.
The tower will be a landmark scheme for the Square Mile, and we anticipate significant interest from occupiers attracted by the development's unrivalled location, distinctive design and high-quality space."
David Camp, chief executive of Stanhope, said: "We are delighted to be continuing our partnership with Mitsubishi Estate on this striking landmark building for London. 8 Bishopsgate will deliver the next generation of office building that will improve occupier experience and attract high quality occupiers from within and outside of the City of London."
Rents in The City of London have increased since Brexit vote!
Office rents in the City of London have increased since the Brexit vote.
Recent research has analysed rents before the EU referendum and rents today, with some unexpected results, highlighting areas of London that have progressed better than others.
Bloomsbury has seen prime rents for office space increase by 24% from £68.50 to £85.00 per sq ft which is the most since June 2016 referendum.
Rents in Mayfair and St James's have been most effected falling from £130.00 per sq ft to £105.00 per sq ft. per annum – a 19% decline.
Michael Pain, Head of Tenant Advisory, Carter Jonas, said: "The increase in Bloomsbury rents has been driven by a combination of factors including the development of the Tottenham Court Road Elizabeth Line station and improvements to the public realm, including traffic restrictions around the Centre Point building.
These initiatives have coincided with the development of new Grade A buildings that have set a new rent benchmark in the area.
"By contrast, tenants' reluctance to pay rents over £100.00 per sq ft per annum and the shift in demand, north and eastwards to Elizabeth Line connected districts, including Paddington and Soho, are factors that have led to the decline in rents in Mayfair and St James's.
Non-EU Commercial property investment in London went up to 75%
According to reports, office market investment by non-EU investors rose by 75 per cent back in 2017.
However, investment from the EU has since dropped according to sources.
In 2018, Non-EU investors racked up £8bn in purchases which is 10 the amount that was spent by European counterparts having spent £885m.
The biggest spenders were Asian and US investors with South Korea leading the way with a total of £2.4bn.
China and Hong Kong made over £2.3bn in purchases a fall of more than two-fifths on last year. The reduced spend is likely due to Chinese government restrictions on overseas investment.
No18 members club complete Finsbury Circus letting!
Alpheus Building in Finsbury Circus has been let to No18 business members club which is their second letting in the City after Battersea Power Station.
The entire 73,604 sq ft office space has been let from UD Europe in The City of London.
In a statement No18 said: "No18's latest offering in Finsbury Circus offers a truly luxurious working experience, occupying the prestigious 19th-century Alpheus Building. The ornate private desks, business lounges and event spaces are specially curated by expert workspace designers and the spacious terrace is perfect for entertaining clients."
Cannon Street adverts blocked by City of London!
Network Rail's 12-metre wide video display screens at Cannon Street have been rejected by the City of London planning authority.
TFL was concerned that the advert would be above Upper Thames Street that forms part of the TFL Road Network and part of the Cycle Superhighway (CS3).
Adverts have been installed at the A3 underpass at New Malden and Euston. There are no pedestrians or cyclists crossing the carriageway and no traffic signals or proposer accesses on the approaches. TFL stated that the safety risk from distracted driving is minor.