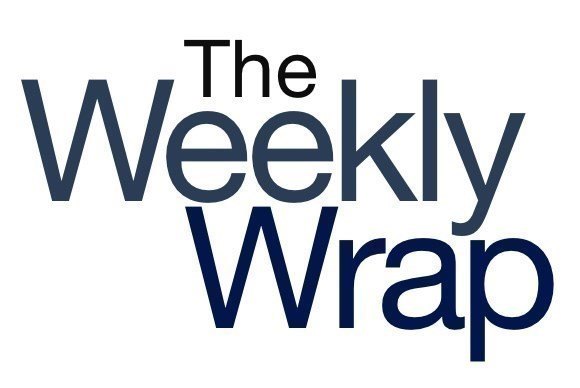 Plantation Place South Let!
We are delighted to confirm that the remaining floors at Plantation Place South have now let.
Situated on the historic site of the world's largest tea trading centre, this prestigious building is one of a pair designed by the architects Arup Associates.
Plantation Place South is at the heart of the City's core and enjoys the vibrancy of a variety of retailers, restaurants, wine bars and other local amenities.
Global IT recruitment specialists Frank International acquired the entire 6th floor offices totalling 18,993 sq ft. The part 4th floor offices comprising 7,380 sq ft were taken by insurance-focused, top 50 law firm Keoghs.
Equifax secures move to new City of London office
Credit reference agency Equifax has relocated to 1 Angel Court, Bank in the City.
This move puts them closer to their city core business partners, allowing better connectivity compared to their former Marylebone address, and offers improved facilities for employees future talentpools.
The 8,700 sq ft office features a garden terrace, floor to ceiling windows providing excellent views of the City, a business lounge and onsite restaurant. The open plan layout is designed to embrace flexible working methods and encourage collaborative working.
The president of Europe at Equifax, Patricio Remon, said, "After 24 years at our previous office, we wanted to move closer to our key clients to help foster and grow our strong working relationships."
Brexit will make UK finance sector "stronger"!
Liam Fox, International Trade Secretary, has told that the UK's financial services will emerge from the Brexit tragedy "fitter, stronger and more dynamic".
Since the EU referendum, the UK have maintained and even made its position stronger as leading global financial centre. City of London has remained home to largest commercial insurance market and number of banks.
The Financial Times moves back to Bracken House
After long 30 years, UK's Journalists, Financial Times has moved back to the historical Bracken House building from One Southwark Bridge in London where they have worked since 1989.
Originally FT spent 30 years at the Grade II building near St Paul's Cathedral from 1959.
The 200,000 sq ft building has undergone major refurbishment containing a new roof terrace, larger entrance, new halls and internal courtyards.
In the latest statement, FT said "Bracken House has transformed into a bright office space fit for a thriving digital news organisation."
Bracken House was named after the founder of Financial Times, Brendan Bracken and was designed by Sir Albert Richardson in 1959.
It was built halfway between the City business centre and the newspaper hub of Fleet Street to house the FT at the time of "rapid growth" and with pink sandstone to match the newspaper's iconic coloured pages.
'Jump' bikes have been launched in the streets of London!
Uber has launched app-based bikes on the streets of London as an on-demand bike service in order to accelerate hopes for a bicycle sharing app.
350 bright red Jump bikes will jump onto the streets of London starting from Islington. It will cost £1 to unlock each bike and 12p per minute to ride – first 5 minutes free!
Using the app, riders will be able to see and find bikes throughout London and will be guided to leave them in a special service area.
It will also feature no parking zones around hospitals, stadiums and canals. There will be a £25 fine if users dump their bikes outside the parking zone.
Uber will face competition from City of London's Boris bikes which are cheaper at just £2 for 24 hours. 'Jump' bikes have already been released in US and Canada as well as Berlin, Brussels, Lisbon and Paris.