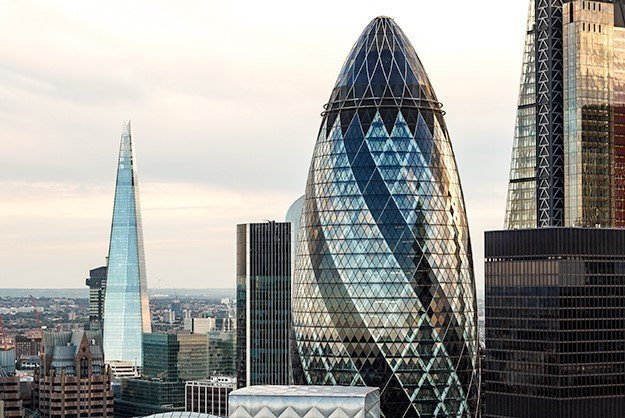 As one of the longest established City of London property specialists with a history dating back to the early 20th Century, our team at Newton Perkins has become well-known for its knowledge and expertise in EC3 office space acquisition, leasing, sales and investment.
If you have been considering relocating or setting up your business in the City of London in the shadow of all its iconic landmarks such as the Gherkin, then read on for our experts' advice on what to think about when choosing your perfect office space in this much sought-after location.
Think: Transport
It is no secret that car parking with the City of London is renowned for its challenging nature. There are limited facilities, and those that are available can be highly priced. The Congestion Charge is also a consideration for motorists in London.
For these reasons, many workers based in the City tend to veer more towards the use of bicycles. In fact, we are often asked by companies seeking office space around EC3 for proximity to cycle docking stations. The Santander Cycles scheme allows commuters to hire a bike from as little as £2. With no need to book in advance, it really is a truly flexible way to travel around the Capital.
Office space within walking distance of the Tube is also a popular request. Aldgate and Aldgate East; Bank; Monument; Mansion House; Tower Hill and Cannon Street are all located within the City of London area. Also, with Liverpool Street and Fenchurch Street nearby offering rail links to further afield, you can quickly get out of the city.
International connections are also an important consideration. If you run overseas offices, have clients visiting from outside the UK, or regularly travel abroad for business, then you will be pleased to learn that London City Airport is just a short Docklands Light Railway (DLR) or simple taxi ride away from the City of London.
In addition, the Heathrow Express runs from Paddington every 30 minutes, taking just a quarter of an hour to get to the airport. The Gatwick Express operates out of London Victoria taking just 30 minutes, and the Stansted Express from Liverpool Street with a journey time of 47 minutes.
Think about your overseas connections and the airports that will be important to you, then try to hone your office space location search to the destinations that can save you travel time and costs.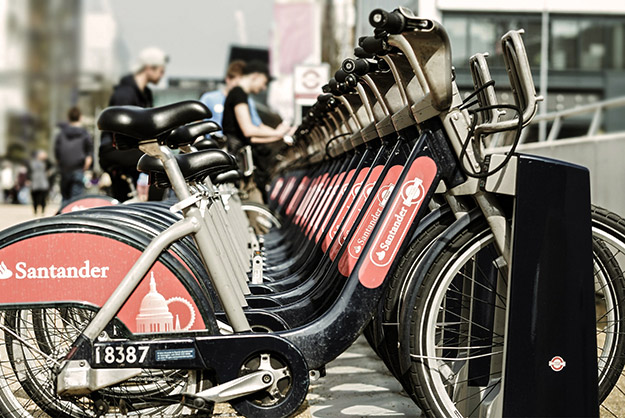 Think: Image and Budget
Many businesses are image conscious, and it is indeed an important consideration when choosing your premises. First impressions count for everything, so when choosing your City of London office space, you'll want to think about how the surroundings come across to both prospective clients, and potential employees.
It may be that, if you are a fledgling business, you don't have the budget for premises that will create that lasting first impression. Perhaps for what you can afford there are no meeting room facilities, or the reception area isn't quite what you wanted. Worry not; there are ways of applying creative thinking so that you can get by until such times as you are in a position to upgrade. For example, providing the exterior of your office space is appealing, you could meet and greet your clients at your front door and whisk them off for a meeting at one of the many City of London hotels or cafés that abound in the area, such as the Club Quarters Hotel in St Paul's which offers business facilities, or the Fora restaurant at Houndsditch with its spacious layout and highly recommended Mediterranean cuisine.
If you are looking for all the features of a modern, fully-equipped office without the high price tag, you may wish to consider serviced office space in the City of London. There are plenty of options open to you around the EC3 area, most offering a range of advantages such as 24/7 security, a manned reception, call handling, meeting rooms and facilities Wi-Fi, parking and much more. If you are looking for an easier route into renting office space in the City, this could be the answer for you.

Seek City of London property advice
There are of course numerous options when it comes to setting up your office in the City of London. Reading through this article was already a step towards finding the perfect space. Whether you are looking to rent or make an acquisition, at Newton Perkins we are equipped with the knowledge and expertise needed to help you make the decision that is best for you and your business for the long term.
To discuss your individual office space needs with a member of our helpful team, please get in touch.