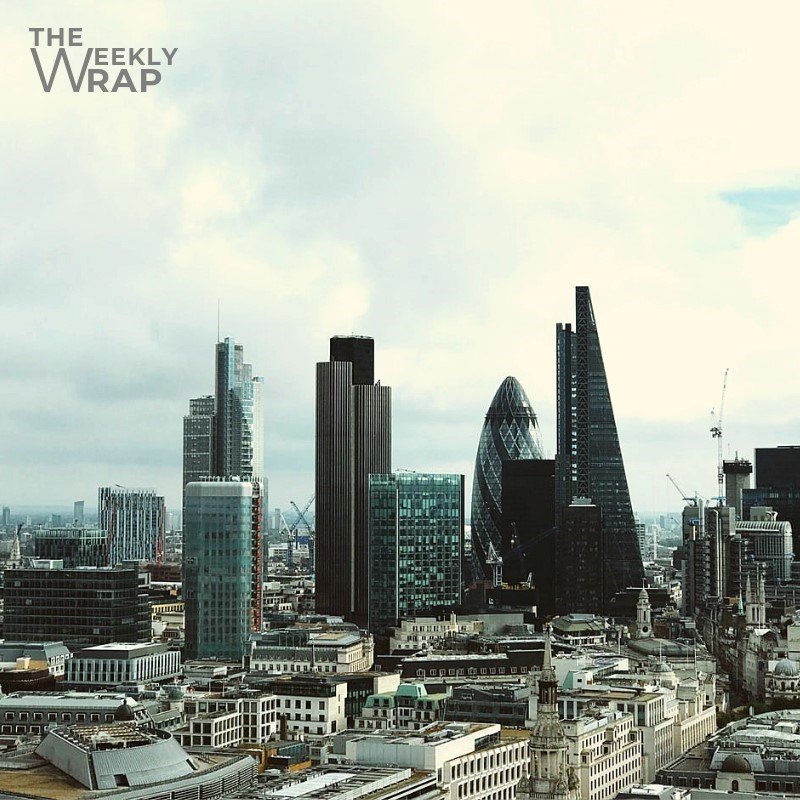 New occupier at 22 Bishopsgate!
The 22nd, 23rd and 24th floors totalling 75,000 sq ft at 62-storey 22 Bishopsgate have been pre-let to lawyers Cooley on a 17-year lease in the City of London.
Cooley, a US-Based technology legal practice headquartered in Palo Alto, California, is expected to move its London team to the City landmark by 2020.
This is the fifth occupier which has committed to 22 Bishopsgate in advance of its completion, with 25% of the building pre-let to Hiscox, Beazley, AXA Investment Managers, and RGA. There is substantial interest and many transactions pending for the space remaining.
Bids have been lined up for £260m 8 Finsbury Circus
The City of London building of 160,000 sq ft is being marketed with an asking price of £260m which would reflect a yield of 4% if achieved. The building is fully occupied including tenants, the Development Bank of Japan and Swiss asset management firm GAM Holding with leases expiring from January 2027 to May 2033.
This is a larger deal than BT's sale of its global headquarters to Orion Capital Managers for £209.55m. Earlier this month the rent for the 10-storey building averages £67.50 per sq ft.
Transforming London's Public Spaces – The change of public spaces, to modern quirky designs and riverside walks – making London influence our social lives!
The city is known to be crowded and when finding someone for a spot for lunch or just to relax it can be hard, so the spaces between London's skyline can matter the most to many workers. This has an impact on our social lives and overall wellbeing.
Following in the footsteps of the Victorians, who are revered for creating many of the public gardens and spaces that we enjoy today, there is now a rejuvenated effort in London to further enhance our working neighbourhoods.
Activated public spaces have become vital within the city as people increasingly look to enhance their quality of life, balance and general wellbeing.
The New London Architecture awards honoured some of London's new public spaces, from riverside walks to retail streets; from pollution-cutting road revamps to small green spaces cropping up in previously dull commercial environs.
Broadgate Circle is one of the most popular spaces in the City, sitting tucked away behind Liverpool Street Station. It is one of the more prominent pedestrianised 'neighbourhoods' in Central London, with places to eat, shop and drink – and it sits in the heart of the City. Chris Grigg, British Land chief executive, believes like many today that high-quality public spaces could improve Londoners' mental health.
Aldgate Square is another prominent amenity, which is available for the public to enjoy. It is a rare oasis of green a stones throw from both the City Core and Aldgate's vibrant creative scene. The City of London spent £23 million redeveloping the Sixties gyratory system around Aldgate Square.
Camden Council are currently in preparation for the redevelopment of Tottenham Court Road, budgeting £35 million for upgrades to the area with the help of Transport for London. To cut the congestion and pollution they have introduced two-way traffic control. They are already beginning to widen pavements and bring in further safety measures for cyclists. They are also planning to invest in more shops and restaurants which should lift the locality.
The use of more public spaces in the City is said to improve peoples' social lives and relationships according to the British Land report. There are more and more public spaces being developed in London, with further mentions going to Bond Street, Stratford's Olympic Park and Belgravia. The trend of creating public spaces looks very much set to continue.