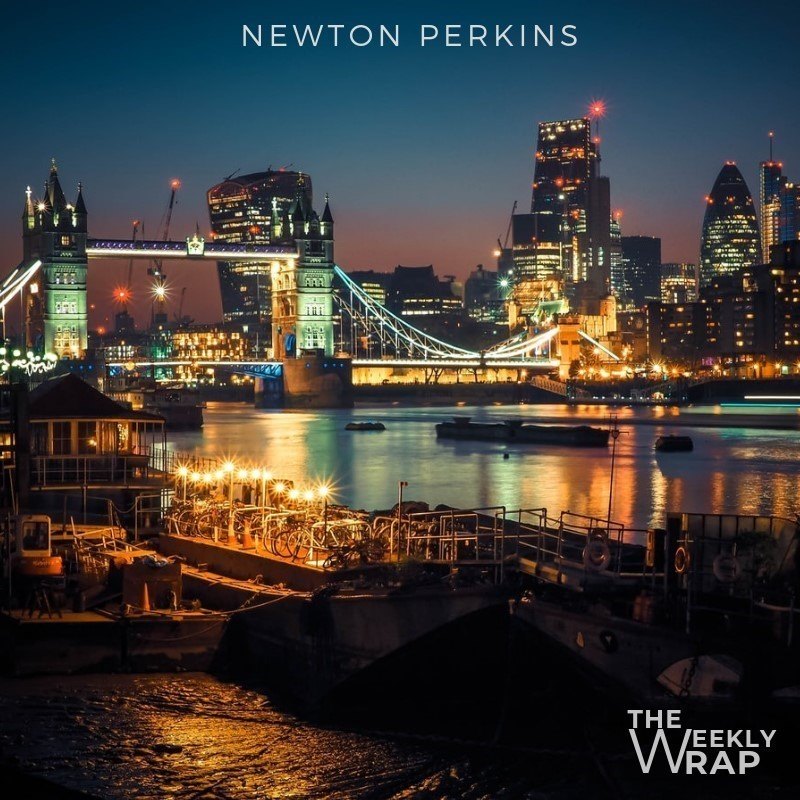 City of London Set To Welcome The Wolseley!
European classic The Wolseley is set to bolster the City's thriving restaurant scene.
A joint venture between Ares Management Corporation and Black Mountain Partners has seen the purchase of 68 King William Street priced around £75 million.
The proposals show plans to transform the 97,538 sq.ft building into a mixed use scheme to include The Wolseley (which is opening its second location in London) occupying the ground floor, with the upper floors rumoured to be under offer to IWG's serviced office provider Spaces and Pure Gym (subject to planning).
The addition of The Wolseley adds to the dramatic improvement of restaurants and bar offerings within the city of London over the last few years which has transformed public perception.
We are particularly fond of the restaurants and bars along the riverside including Coppa Club which offers unique igloo style pods along the water. These transparent domes have become a huge hit for bloggers and influencers alike, often snapping themselves on Instagram thanks to the distinctive aesthetics and view of Tower Hill.
Otherwise a restaurant which is also attracting plenty of attention is Dokke located in St Katherine's Dock. Here you can tuck into their Asian inspired dishes which are decorated in edible flowers and made to look like a piece of art – but it's not a case of style over substance, the food is perfectly on point as well!
The Oyster Shed is another great riverside location in the city, serving good food plus views! Obviously Oysters are the main pull here but they also serve a great roast dinner. Whilst Le Pont de la Tour provides welcome French luxury and boasts extraordinary warehouse accommodation overlooking the Thames.
Lloyd's of London ramps up the drive for modernisation
It is one of the City's oldest organisations, but Lloyd's of London are proving they are at the cutting edge of technology.
After finishing more than 50 percent of its underwriting deals electronically, the historic specialist insurance industry has reached a milestone, meeting a target it set itself for the second quarter of this year.
Most insurers and brokers at Lloyd's have made their deals face-to-face over paper for more than three decades, but now the sector is being urged to relocate their company online as part of a cost-cutting approach.
London Market Group, a trading body for London's specialist commercial (re)insurance brokers and underwriters, said today that Lloyd's electronically accepted over 60 percent of in-scope risks, exceeding its 3-month target of 50%.
After a tough year in which the market made a pre-tax loss of £ 1bn after a spate of natural disasters, the organisation tried to reduce its expenses by boosting its electronic operations.
"These figures are encouraging and show a market-wide dedication to modernising Lloyd's ' way of doing company. We need to proceed with this momentum and look for the same achievement in submission prices," said Lloyd's chief executive, John Neal.
The institution showed further recognition for regulation earlier this year by establishing a new code of conduct in April, which included a ban on drinking between 9 am and 5 pm for its employees.
Taxi drivers are slamming ' PR gimmick ' as City is launching car-free days
Taxi riders have smashed plans over the summer to close important places in the City of London to traffic, stating they're a "PR gimmick."
The City of London Corporation announced that key City hotspots, such as St Mary Axe and Chancery Lane, will be closed for days in August and September in order to allow traffic-free lunch breaks for employees.
St Mary Axe, which hosts the Gherkin, Cheesegrater and Baltic Exchange, will be closed by the Corporation to cars and taxis from 13-15 August, while Chancery Lane will be closed from 10.30am to 3 pm from 3-5 September.
The closures are designed to allow events, music and food.
Alastair Moss, chairman of the Committee for Planning and Transportation, said: "The Square Mile is famous for its busy roads. It will continue to be a magnet for residents, employees and visitors in the coming years as the UK's leading financial district.
"Our' Lunchtime Streets' provides us with an opportunity to rethink what the streets and government realm of the City might look like in the future. The ongoing development of the working population of the Square Mile–and the upcoming Elizabeth Line–makes it all the more important for us to be innovative in making use of space."