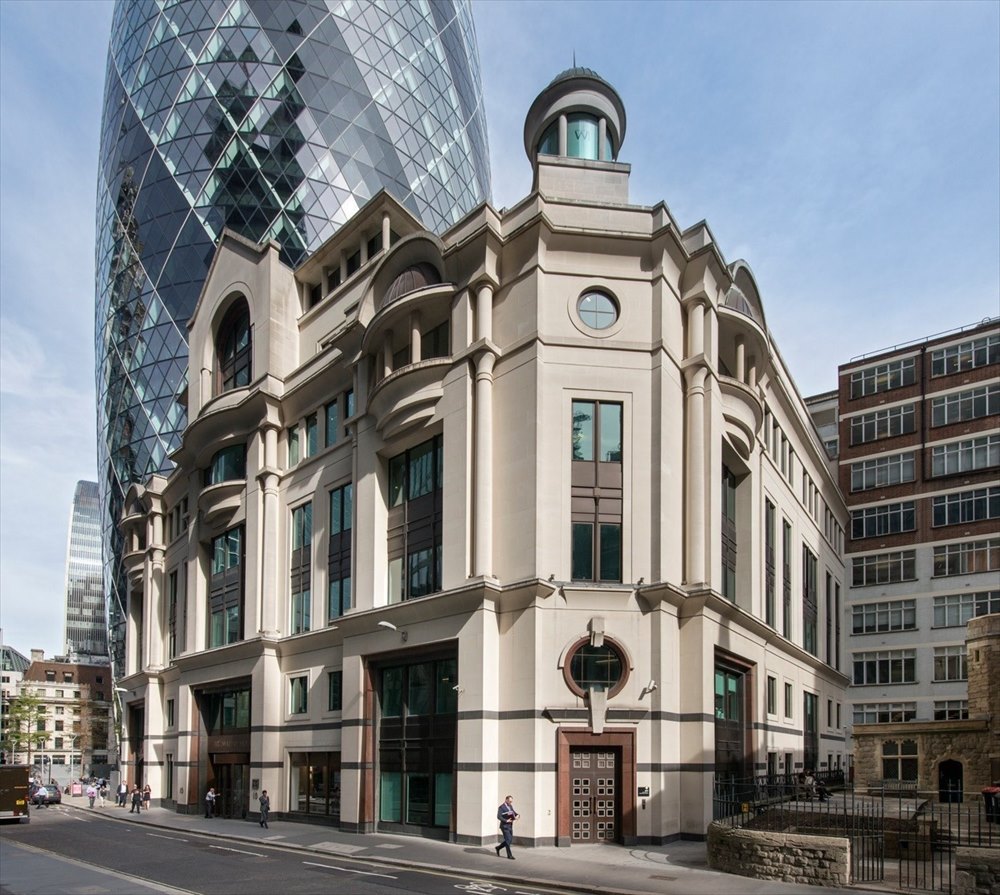 Fitzwilliam House Fully Let!
Newton Perkins are delighted to confirm a recent letting at Fitzwilliam House, 10 St Mary Axe, EC3, on behalf of owners, USS, and asset managers, DTZ Investors.
Following a recent refurbishment of the building's reception, a comprehensive refurbishment of the 6th floor (6,979 sq ft) was undertaken.
The building offers Grade A office accommodation in the heart of the City Core and represents one of the few remaining assets not to be elected for VAT.
Following this letting the building is now fully occupied.
The City of London boosts the availability of public space
This summer was a perfect chance to go out and explore the Square Mile for residents, employees and tourists.
As a collective, those that spend time in the area want to ensure that the busy streets of the City of London continue to provide a safe and enjoyable environment not only for the coming months, but also in the years ahead.
This challenge is made all the more difficult due to growing workforce, especially in the iconic City Cluster. The opening of the Elizabeth line will also make the City accessible to millions more people with an estimated 1.5 million more individuals travelling into and enjoying the Square Mile.
Increasing demand makes it even more important that the planners and developers are innovative when it comes to making use of the limited space.
In order to find solution, The City of London Corporation is arranging 'Lunchtime Streets' through their Active City Network. This initiative provides an opportunity to rethink what the streets and public realm of the City might look like in the future by allowing individuals to enjoy a lunch break free of traffic.
For example, last week, St Mary Axe was closed to motor vehicles so residents, employees and tourists could enjoy a variety of food stalls, live music and other fun events.
This week, Chancery Lane was also partially closed to traffic at lunchtime (3-5 September). This event required many local companies and restaurants to generate a vibrant atmosphere, backed by the Chancery Lane Association.
City to be 'Plastic free' by 2021
According to 'City Matters', plans have been approved by the City of London Corporation to eradicate unnecessary single-use plastic waste at Guildhall and Mansion House by Spring 2020 and the entire organisation by 2021.
The authority will introduce fresh regulations on personnel procurement and work with its contractors to roll out the strategy across its supply chain in a bid to decrease its effect on the environment.
Multi-use plastic waste such as plastic folders and wrapping will also be eliminated while other non-plastic disposable products such as paper towels, will be minimised.
The City Corporation is the capital's major provider of public services. It manages a broad portfolio of social housing across six London boroughs, ten high-end academies, three wholesale markets, and 11,000 acres of green space including Hampstead Heath and Epping Forest. It is also an investor in properties and other corporate buildings.
The authority also leads the initiative Plastic Free City – a rallying call for companies and people to decrease and eliminate single-use plastics across the Square Mile.
A total of 76 City businesses and organisations, together employing over 73,000 people, have so far joined the campaign.
149 City pubs, bars, cafes and restaurants have also become part of a network of water bottle refill stations where reusable water bottles can be refilled by the public – all found in the Refill app.
Light up the City!
The engineers of UK Power Networks are working on a £5m project to power the next skyscrapers on the famous skyline of the City of London.
Britain's largest distributor of electricity is jointly investing in a power upgrade with developers to double the energy capacity of an electricity substation that will allow the financial district to continue to grow.
Engineers are adding extra capacity equivalent to powering an extra 27,000 households through the power network that serves the London regions of Bishopsgate and Moorgate.
The extra energy capacity will support economic development in the part of London known for buildings such as The Gherkin, Cheesegrater and Walkie Talkie.
A trio of fresh transformers, each weighing more than 100 tons, will play a vital role by stepping down the voltage so it can be supplied securely to additional substations and clients.
The project manager at UK Power Networks, Jonathon Peirce, said: "We are investing in new equipment to continue providing safe and reliable power supplies for existing and future customers, supporting further construction work in this exciting and dynamic part of London.