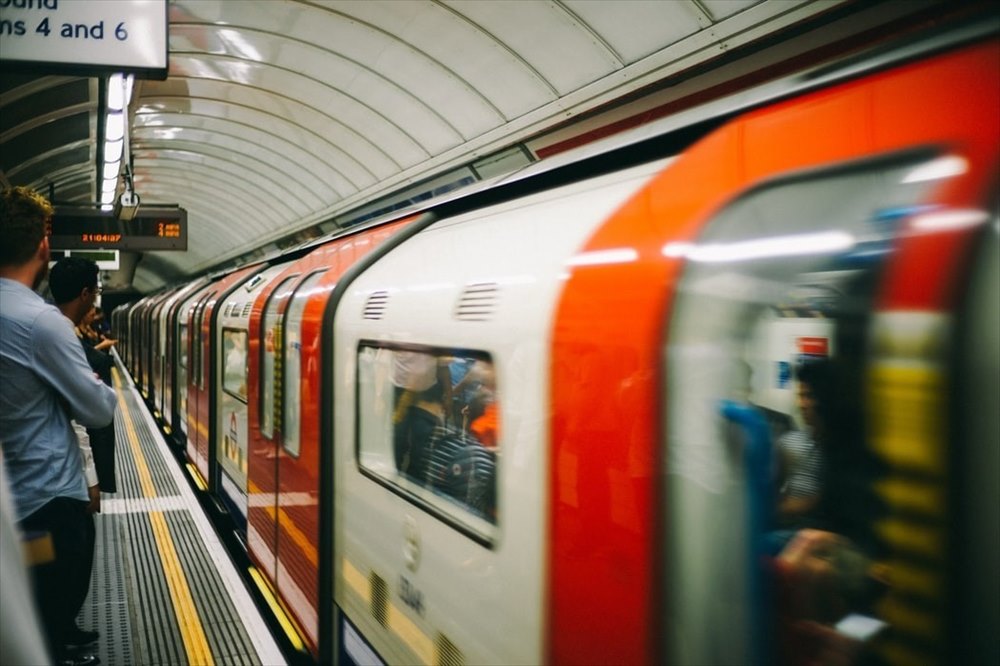 Report reveals biggest gripes
Most travellers are worried about overcrowding and frustrated by busy journeys.
London commuters are left "travelling like cattle" in packed conditions, with overcrowding seen as the biggest problem for public transport in the Capital, writes Jessie Mathewson, Local Democracy Reporter.
A poll of what they term travel gripes found 53% of Londoners are most frustrated by busy journeys.
Another 38% believe travel is too hot and, according to studies by the Transport Committee of the London Assembly, 24% resent high costs.
The population of the Capital continues to expand – presently there are 9.1 million individuals living in the City, with this figure anticipated to increase to over 10 million by 2035, adding to transport congestion.
Florence Eshalomi, chair of the transport committee, said quality of journeys was just as important as getting Londoners from A to B.
She said: "Our research shows that the transport system is already struggling to cope with the number of people in London today.
It's not enough to have a network that can take Londoners across this big city. Residents don't deserve to feel like traveling in packed buses and train carriages like cattle.
"Transport for London and the Mayor must bear in mind all the factors that contribute to a good and reliable public transport service for any new, as well as existing, transport projects."
According to the survey, commuters in the outer boroughs were as worried about overcrowding as those in inner London.
But younger people were more worried about the cost of travel than older residents – nearly a third of 18-24 year olds said it was their most significant problem, compared to just 23% of 50-64 year olds.
4% of the over 65s said the cost was their main complaint – even though all citizens over 60 are eligible for free London transport!
When questioned what would encourage them to use public transport more often, the single largest factor was cost – nearly a third of individuals said they would travel more if it would cost less.
Safety was also a significant concern – 13% of residents said they'd be more likely to use public transport if they felt more secure.
Royal Albert Dock Scheme
The Royal Albert Dock has again hit the news with is £1.7 billion scheme which will deliver 4.7 million sq.ft. ABP is still dedicated to the redevelopment of this site and has been said to "spend more" if Brexit carries on. This will include business, residential, retail and leisure facilities. We will see 7 new public squares and a wonderful water walk way.
Brexit seems to be a big factor revolving around this project. People investing into this scheme have said there is an uncertainty with Brexit and this needs to be resolved and a decision made quickly. Brexit is beginning to have a negative impact on foreign investors and with this business could go down.
The first stage of development for this project will intake a £400m investment in 460,000 sq.ft of office space across 21 buildings – this has already been completed and they want to get the rest of the scheme up and running with the second development taking place at the end of 2020. There is 6 stages all in total.
ABP have been in recent discussions with Asian tech firms to take space within this area. The eight-year project is expected to bring international businesses to London as well as provide 30,000 jobs and £6 billion to the local economy.
It has been known to many people that London is one of the best business destinations in the world. In further discussions it has been communicated that they want to turn the dock into a free port. A free port is a free-trade zone is a designated geographic area where goods may be landed, stored, handled, manufactured or reconfigured without paying import taxes.
They want to bring more aspects of China over to London and the Free port is one of these ideas. Ports & airports around the UK have been offered to take part in these schemes post Brexit.
The location of Royal Albert Dock is one to be very found upon due to the fact you have the DLR, Crossrail Stations, Canary Wharf also close nearby and is very close to London City Airport so transport links are of a good standard round here. .
Sir Robin Wales has said that "The docks are coming back East London is where the land and the opportunity are. People are starting to see just how exciting it is."