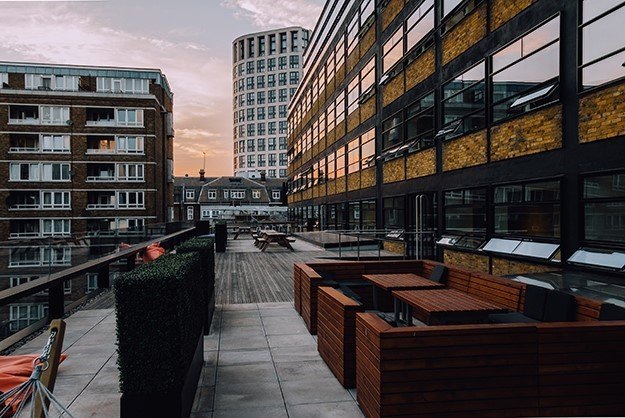 Demand for flexible, serviced office space is set to grow by up to 30 per cent per year over the next four years, with this new way of working considered one of the biggest shifts in the property sector in recent times.
According to the House of Commons Business Statistics, there are some 1.1 million businesses in London. This can make sourcing conventional office space challenging, particularly for the younger business starting out in the Capital.
That's why companies, such as WeWork, are offering serviced office space on a flexible basis - businesses are then able to reduce or grow their desk count, and take on office space for periods that suit their needs.
About WeWork
Founded in New York in 2010, WeWork leads the flexible workspace sector and has been known as the driving force behind its growth.
With hundreds of locations worldwide, the WeWork business model sees the organisation taking on long-term office space leases; kitting the premises out with modern, in-demand features and then letting it out to individual workers or businesses as serviced space for flexible periods. It's a model that makes office space more accessible to the smaller employer, as well as attractive to the larger employer keen to avoid signing long leases.
It's an appealing way for businesses to rent office space in London, or anywhere for that matter.
For single workers, there's a hot desk option where members can choose any available seat in a common area and get to work instantly. For those seeking more stability, there are dedicated desks leased on a per-individual or per-business basis.
Then there are private offices equipped with furniture with the capacity to accommodate several workers. Finally, at the top end of the scale, there's a custom build-out offering total flexibility for large groups wishing to customise their workspace with features like laboratories and conference rooms. WeWork tenants include Facebook, Microsoft, Deloitte and HSBC.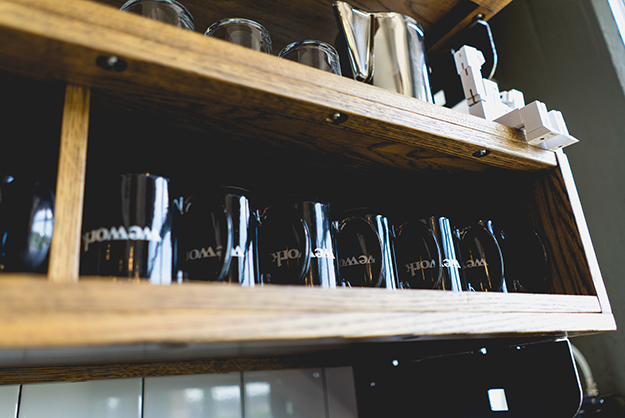 What's the problem with WeWork?
The problem with the WeWork business model, however, is that there is heavy reliance on the rental revenue to cover the high costs involved.
So, if a particular location doesn't fill all its spaces, or if the rent charged doesn't cover the rent that WeWork is paying, then the business falls into a risky position, more so should the economy take a turn for the worse. And of course, with such a gap between investing in the purchase and refurbishment of property and realising the revenue some way down the line, things appear even dicier.
WeWork has experienced massive growth, but it has been based on borrowed money, and a lot of it. $18 million worth of leases have been signed to run over the next few years. As of January 2018, WeWork had leased some 2.6 million square feet of office space in London alone, and now provides more than 800 co-working spaces in 126 different cities.
It seems investible. With this sort of model, lenders feel their investments are worthwhile, because as the investee company grows, so its value will continue to rise, and so the lender is set to enjoy an even better return.
But if the funds being pumped into an organisation based on this model were to all of a sudden stop, what then?
This scenario is precisely why WeWork decided to file for an initial public offering (IPO) with the United States Securities and Exchange Commission. This would give it the ability to raise capital quickly by reaching a significant number of investors, securing the funds needed to continue its expansion.
However, following considerable scrutiny over its finances, and discrepancies over the valuation of the company, WeWork took the somewhat forced decision to postpone the IPO so that it could refocus its attention on 'core business', and prove that it can make money rationally.
What now for the London office space scene?
There are more than 50 WeWork office buildings in London offering a range of private offices, dedicated desks and hot desks. The question is, will this space be at risk if WeWork's strategy falls short?
WeWork is the largest private tenant in London and accounts for six per cent of demand for London office space. If that demand is removed from the market, rents could be negatively affected, which for commercial property investors could prove a big blow.
However, according to Oliver du Sautoy, head of research at Lambert Smith Hampton, there is nothing to say that even if WeWork failed, the London office market would be filled with unoccupied serviced offices. "If you can imagine a scenario in which WeWork hypothetically ends up insolvent, there is probably going to be a queue of serviced office operators taking their space," he says, and many property experts agree that there is huge demand for this type of office space.
Eugene O'Sullivan, director of Morgan Pryce, believes WeWork will scale down but won't disappear from London altogether. "I see them retracting into a smaller version of what they are. I don't think the business model is incorrect."
Mat Oakley of Savills says, "If WeWork were to walk away from every single centre in London, the vacancy rate would go from 4.5 per cent to 5.5 per cent. I don't think it would have a dramatic effect on the market."
And finally, Izzy Watterson, senior research analyst at Lambert Smith Hampton, feels that "WeWork failing" is a premature view. "Some people think give it two years. But if they do stop expanding at the crazy rates they have been and do focus on the core business, maybe it'll be okay."
It may be that WeWork has had a sufficient enough shock to realise that, instead of focusing on expansion, it should be concentrating more on offering what is proven to be in high demand: quality service office space, with all the perks that today's workers expect.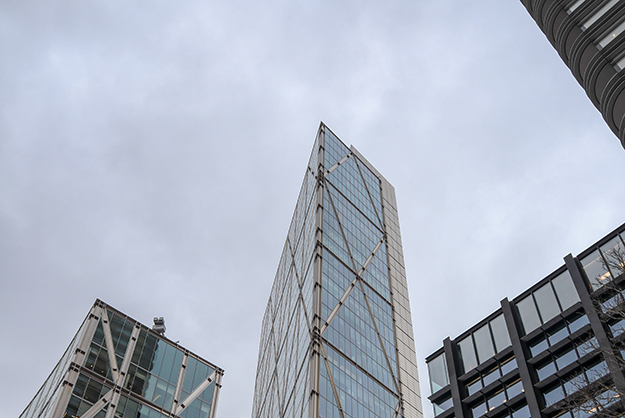 London Office Space – Tailored Advice from Newton Perkins
If you are looking to secure flexible, serviced London office space, or are interested in investing in commercial property in the Capital, talk to the Newton Perkins team. Offering specialist advice, long term experience and excellent local area knowledge, we will guide you through the options that are available to you.
To discuss your London office space requirements with a member of our helpful team, please get in touch.