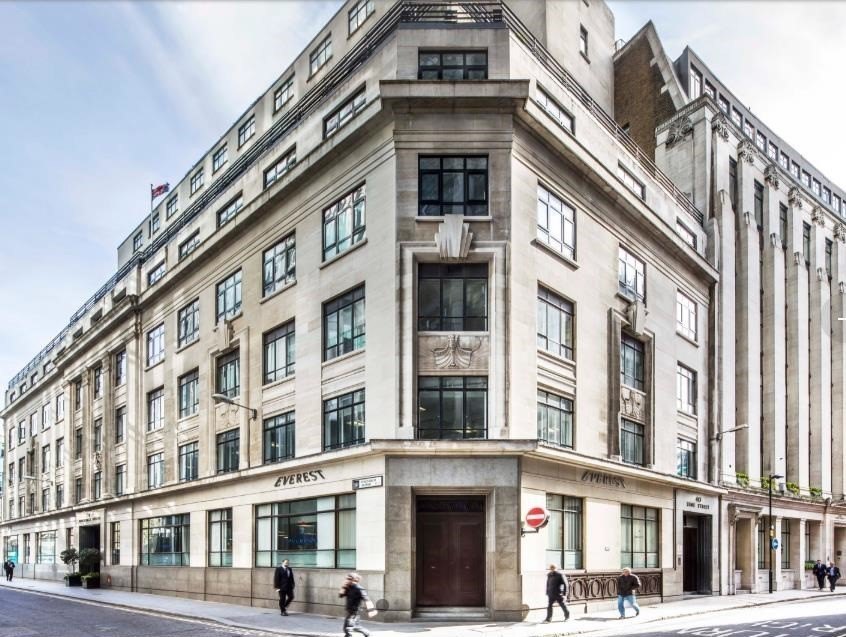 Small Deals Section
40 Lime Street & 106 Leadenhall Street – Let!
We are delighted to announce that we have successfully completed on the subletting of the 3rd floor (1,690 sq ft) at 106 Leadenhall to Quantum UK Limited providing a modern fit-out compromising a reception, a boardroom, kitchenette and two meeting rooms. Newton Perkins were acting on behalf of EC3 legal.
The part 5th floor (2,012 sq ft) at 40 Lime Street has been sublet on behalf of Skuld to Capital Consulting International - CCi. The offices also provide a high quality fitted out accommodation along with a large terrace overlooking Lloyds of London.
For more information please contact Ali Porter (0207 456 0707) or Roger Weaver (0207 456 0719)
The Office Group Splashes £115m in Midtown
Blackstone-backed The Office Group has acquired the freehold of Chancery House in Midtown, WC2, from Canada's Public Sector Pension Investment Board.
TOG paid £114.5m for the 150,000 sq ft property, which was one of two properties spun out of a portfolio of prime London offices owned jointly earlier this year by PSP and Aviva Investors.
TOG has taken full ownership of Chancery House, while Aviva Investors took full ownership of 130 Fenchurch Street, EC3
TOG is planning to carry out a refurbishment of the property once it gains vacant possession in a couple of years.
The London Silver Vaults, a collection of 30 shops offering the world's largest retail selection of silver under one roof, are located below the office floors.
TOG's current portfolio consists of 51 properties totalling over 2.1m sq ft, including York House at King's Cross, N1, which TOG opened with 100% occupancy earlier this month.
Lord Mayor has belief in London
William Russel predicts a fresh chapter of success for the Square Mile despite ongoing Brexit challenges.
The newly-elected Lord Mayor of the City of London has stated that after Brexit, the City will continue to succeed because of its "fundamental strengths".
William Russell was appointed by the liverymen of the Square Mile – 1,000 senior members of 110 livery companies – at the Guildhall on 2 October and will become the 692nd Lord Mayor. He will serve as a global ambassador to the financial services industry in that capacity.
The one-year duration of the job involves spending more than 100 days overseas meeting with foreign business executives and dignitaries.
After his victory, Mr Russell, whose career has been in investment banking and asset management, said: "Though these are undoubtedly challenging times for the City, there is still so much to celebrate. London's fundamental strengths mean that no matter what the outcome of Brexit, the City will be embarking on a new chapter in its long success story.
"A culturally diverse Capital helps to drive a creative economy, fuel innovation and deliver a flourishing society. My agenda as Lord Mayor will recognise this – championing the synergy between trade, innovation, and culture in a thriving local, national and international economy as part of a global UK."
Apple in talks on 22 Bishopsgate for 100,000 sq ft
Apples confirmation of negotiations follows CoStar News report on Salesforce talks to take another 100,000 sq ft, as City landmark rapidly fills up.
US tech giant Apple is in talks to take as much as 100,000 sq ft of offices at 22 Bishopsgate AXA IM Real Assets nearly completed landmark tower in the City Core.
AXA IMRA has just announced its most recent letting to Canopius has signed a 10-year lease for 50,000 sq ft of space over the 19th & 30th floors and the premises will act as the company's new headquarters.
CoStar News revealed that giant Salesforce software solutions are also in talks to acquire up to 100,000 sq ft.
The announcement comes after confirmation of AXA's landmark 100,000 sq ft letting to serviced office operators, Convene, in August.