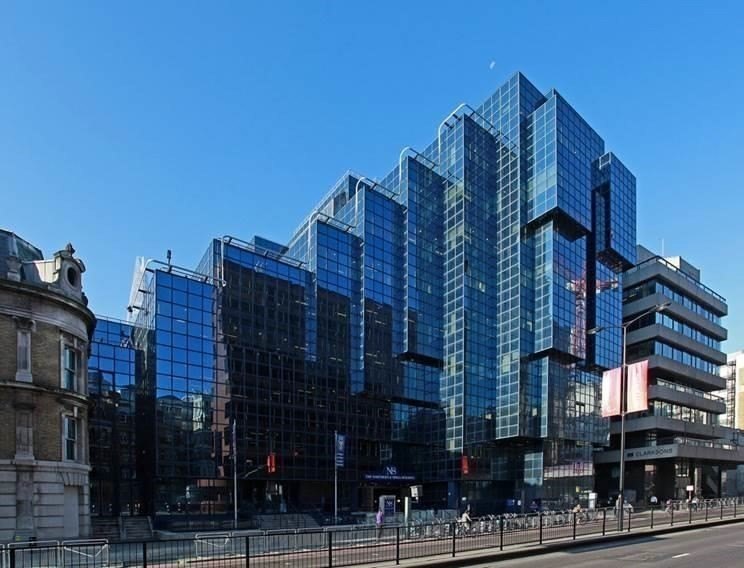 Part Ground Floor, 10 Lower Thames Street – LET!
Another deal done in this iconic building on the north bank. Newton Perkins acted on behalf of Northern & Shell and the new tenant is SIPCOM.
The part ground floor (3,258 sq ft) provides high-quality accommodation with a superb view of the River Thames and Tower Bridge.
11/13 Crosswall - Deal Done!
We are pleased to announce that we have let the 1st floor offices (2,701 sq ft) at 11/13 Crosswall, EC3!
This refurbished office floor was let in a fully fitted condition to provide a boardroom, a kitchenette and open plan desking with cabling.
For more information please contact Ali Porter (0207 456 0707) at Newton Perkins.
It was great working with our joint agents Matthews & Goodman!
New London office construction hits low as Brexit fears continue
In the last 6 months, the construction of new offices has decreased by 49%, the lowest level of new office starts for five years as Brexit uncertainty continues with the added complication of the upcoming General Election.
In the last six months, construction began on only 24 new schemes totalling 1.8m sq ft compared to 37 schemes comprising 3.5m sq ft in the previous survey.
Currently, the total volume of the office buildings under construction across central London is 11.9m sq ft across 92 schemes. This is a decrease of 10% from the previous survey but remains above the 10.6m sq ft long-term average.
The City of London continues to dominate construction activity with 5.3m sq ft under construction, accounting for 45% of all central London businesses. However, with only four new schemes adding just 200,000 sq ft into the development pipeline, new development has slowed significantly.
With 11 new start-ups, including seven refurbishments, the West End has experienced a steady rise in construction activity starting in the last six months.
The West End now has 35 offices under construction to add an office space of 2.2m sq ft to the market. Midtown and the South Bank provided four and three new offices breaking ground, respectively, an increase in construction activity.
CO2 emissions and air pollution to be added to Uber
Uber and other taxi service apps have contributed to a sharp rise in CO2 emissions and air pollution in the taxi sector.
Uber was to blame for the rise in CO2 emissions as there was a 23% increase in emissions from "taxi-like services" between 2012 and 2017.
The increasing pollution nearly doubled in the same period in conjunction with private hire car licences in London.
Over the course of five years, private car trips and taxi licences have remained stable, prompting the study to believe that the rise of Uber and similar apps have strongly contributed to the increased pollution.
City of London pubs to put up anti-abuse posters
Anti-abuse flyers will be posted in all City of London pubs located near Lloyd's of London urging workers to report any inappropriate behaviour after sexual harassment complaints.
The City institution is launching a campaign of advertising, banners and vinyl posters at the company's headquarters at One Lime Street and in local bars and cafes after hundreds of underwriters and brokers said they have witnessed abuse or harassment in the past year.
A survey found that in the past 12 months alone, nearly 500 respondents suffered or witnessed sexual harassment. There is evidence from 18 women complaining of a range of sexual harassment, from inappropriate remarks to physical assault.
Trellis tower planning approved
Planning has been approved for the 73-storey, 1 Undershaft Tower by the City of London, informally known as The Trellis.
The 289m tall building, next to the Gherkin, will provide 90,000 sq m of office space with retail space and large public square at ground level.
Planning decision also allows the demolition of the existing Aviva Tower at 1 Undershaft in the city's financial district, where the new tower will be built.
Planning was initially approved in 2016 but was resubmitted after developer Perennial Estate Holdings backed out of an option to invest in the scheme.
Designed by architect Eric Parry and designed by Singapore firm Aroland, the tower will have a distinctive structure, with clear exterior cross-bracing used to support the building, prompting the nickname of the Trellis.
Plans also include a publicly accessible gallery with a restaurant at the top level of the building.