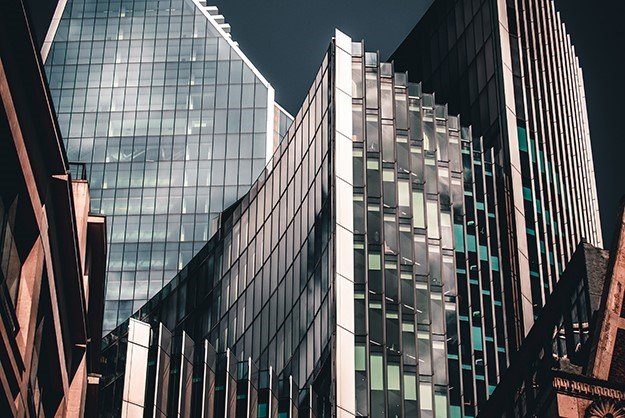 When seeking office space to rent in London, there is an incredible amount to consider, not least location and type of tenure. It can be helpful to look at upcoming trends, as these can guide you in your choices, steering you towards what's going to be topping the priority lists for business owners and their workforces. With this in mind, we're taking a look at some of the most important trends around office space for the start of the new decade.
Trend #1: Dynamic flexibility
Dynamic spaces trends are not entirely new. In the past few years, we've seen the idea of multi-functional workspaces taking off, featuring the likes of moveable dividers and break-out zones, designed to accommodate both planned and ad-hoc activities, adapting to workers' needs as they change throughout the working day.
As 2020 gets underway, dynamic spaces are set to evolve into dynamic flexibility. This is all about starting with a blank canvas that can be adapted with ease to suit specific needs. It's about making the most of your space, creating the ability to completely transform an environment in almost a whisper. Think meeting room to production or photographic studio; break-out zone to hot-desking hub. Lightweight, mobile furniture and screening, supported by adjustable lighting and mobile technology, makes this all possible.
The message here for anyone looking to rent office space in London is that you can start with a blank canvas and you don't have to try and factor in everything you think you'll need, because the technology and the furniture and equipment are all there to work around you as your needs change.
Trend #2: Community spaces
A study has revealed that a large proportion of professionals (70 per cent) now work remotely at least one day per week, and over half (53 per cent) work remotely for at least half the week. Employers are therefore rethinking their office spaces to meet the ever changing needs and expectations of their workforces.
From 2020 and beyond, workspaces will be geared towards promoting a sense of community, with collaborative environments featuring strongly to bring together the remote workers who crave the community feel they lack when working away from the office.
Hospitality is also playing an important role, with the modern office environment introducing the likes of comfortable sofas, games rooms, fitness areas, beer fridges and fireplaces so that workers really do feel like they are at home in a familiar environment when taking a break from their work.
If you are looking at renting an office in London then you may wish to factor in sufficient space to accommodate the needs of your remote workers.
Trend #3: Sustainability
The office of the 'Twenties' will be one that is inspirational and focused on workforce wellness. Sustainably designed offices are a major trend for the coming decade, integrating recycled, sustainably sourced and eco-friendly materials. Technology will drive energy efficiency so that a more harmonious relationship between nature and building management can be nurtured.
Biophilic design is important for 2020. It involves the use of natural, minimally processed materials such as stone and wood, together with live plants and vertical gardens, as well as biodynamic lighting.
Appealing to the environmentally conscious millennial workforce, sustainability also branches out to supporting eco-friendly commuting. Choosing office space that allows London commuters a place to safely store their bicycles and take a shower is an astute move on the part of employers seeking to attract and retain good staff.
Trend #4: Co-working and serviced offices
Take-up of serviced offices and co-working spaces is set to increase significantly in 2020 with the flexible office space sector recently witnessing considerable growth.
Serviced offices are a cost-effective alternative to traditional London office space. With a single fee that includes everything such as utilities, internet, a serviced reception desk, meeting rooms, networking spaces and stationery and a flexible, short term lease, a serviced office makes it possible for even the smallest business to take office space in a prime London location that would otherwise have been inaccessible.
Co-working is also set to come under mainstream adoption, no longer a movement limited to the freelancer or micro business. Larger organisations are already embracing co-working spaces, bringing their specialist teams together in a more focused environment. What's more, co-working in 2020 is set to zone-in on collaboration and networking amongst businesses across related industry sectors. It's a great way to forge relationships with like-minded individuals and businesses to help you expand reach.
Office Space to Rent in London – Specialist advice from Newton Perkins
When considering office space to rent London is always an incredibly popular location. There is a lot to consider, and specialist advice is always welcome when it comes to making the right decisions for your business.
Newton Perkins has a dedicated team of experts ready to assist you in your search for London office space. To discuss your individual requirements, you are welcome to get in touch.