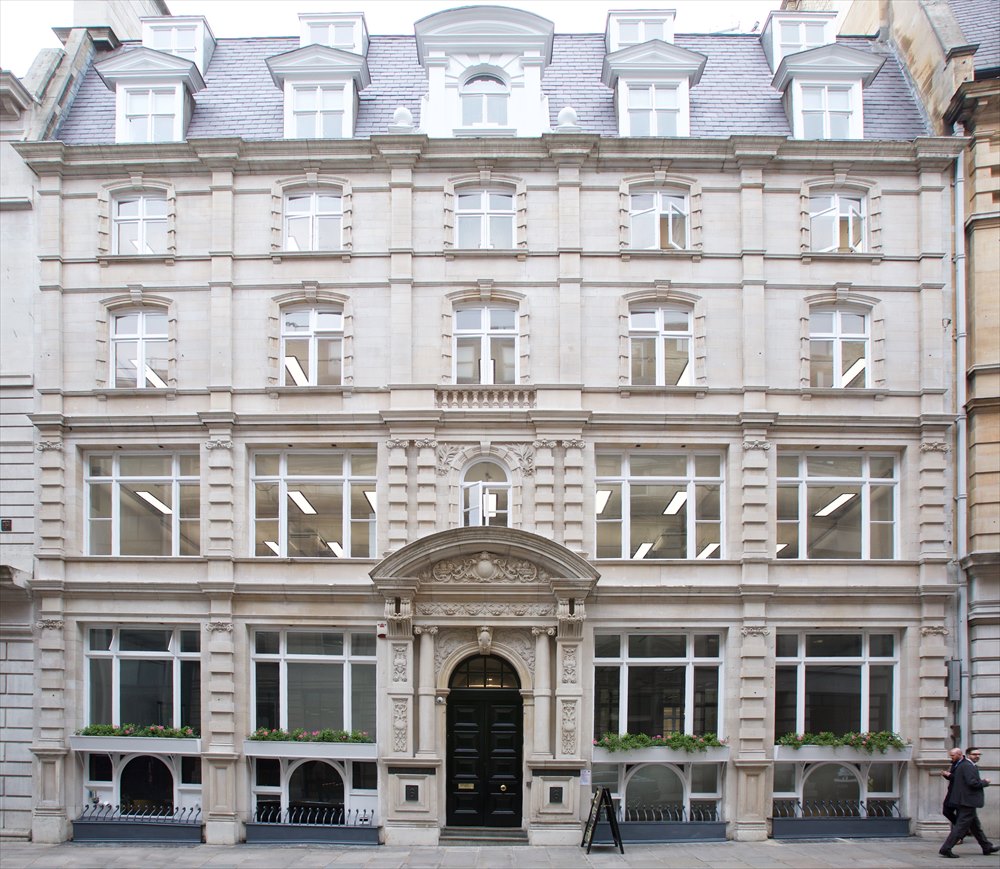 NEW INSTRUCTION! 6 LLOYDS AVENUE, EC3
We are delighted to announce that we have been instructed alongside Colliers International to market 6 Lloyd's Avenue, EC3. The building offers contemporary office space over a range of suites from 640 sq ft – 7,460 sq ft.
For more information or to arrange a viewing please contact Ali Porter (0207 456 0707) or Jon Beilin (0207 456 0727) at Newton Perkins.
City law firm eyes office move
US-based law firm White & Case has appointed at JLL to advise on its UK strategy, which could see it relocate its London office.
Based at 5 Old Broad Street, EC2, since 2003, the firm occupies around 140,000 sq ft, but it is understood to want to increase its space to closer to 200,000 sq ft. It has a lease break in 2025.
White & Case is the latest in a raft of law firms looking at potential new space in the capital, including Slaughter & May, which is considering its options. Linklaters is understood to be in talks to lease the majority of 20 Ropemaker Street, EC2, ahead of its lease expiry in nearby Silk Street.
Knotel expands with Fleet Place letting
Knotel, an ever expanding managed office provider has let 20,000 sq ft at 10 Fleet Place, EC4 as the flexible workspace outfit ramps up its presence in the UK. It has taken a 10-year lease in the building, where quoting rents are around £65 per sq ft. Fleet Place is managed by Addington Capital on behalf of Hong Kong-based owners Crosby Investment Holdings and Wing Tai Properties.
City of London offices sold for £76.6m!
McKay Securities, the UK REIT has exchanged on the sale of the long leasehold interest in 30 Lombard Street in the City of London to REInvest for £76.5m.
The price reflects a top-up net initial yield of 4.16% and a capital value of £1.308 per sq ft.
30 Lombard Street was renovated in the early 2019 comprising 58,500 sq ft of offices over 11 floors.
The BREEAM 'Excellent' building was pre-let on a 15-year lease until 2034 (without breaks) just before completion to FTSE 100 wealth manager St. James's Place achieving a net rent of £3.4m pa (£65 per sq ft).
New Planning for Museum of London!
The original budget for this transformation was at £250m but now rising to £337m for the market buildings to transform in a museum. The project was originally announced in 2015 but has finally got the go ahead and is in the final stages! The City of London will begin to assess all aspects of this project and finally come to a decision later this year.
The City commented that: "The opportunity to help reinvent, reimagine and transform a group of existing Market Buildings into a 21st century museum is an extraordinary opportunity – especially in an area of London so rich in history."
The City of London Corporation is contributing £197m of the £337 that's potentially needed to help with the scheme with £70m coming from the Mayor of London. But the Museum has fundraising schemes to really maintain project going and they have successfully raised £28m which overall leaves £42m to be raised, this is set to be one of the top tourist attractions and they hope to double their visits with the new location!
London Transport needs more help!
To nobody's surprise, recent City Hall report concludes that London transport needs more time and money put into it!
Heidi Alexander has expressed her feelings towards this "Contrary to popular belief, the Tube network still has some of the oldest trains running anywhere in the country and as anyone who has ever experienced an overcrowded train will tell you, London's transport network desperately needs more investment". If London is going to continue to succeed, the government can't wash its hands of its responsibilities".
This will be music to the ears of London's commuters. Our population is constantly growing and millions of workers are travelling every day. Over 70% of tube journeys are currently overcrowded. In 2017/18 the city spent just £8 per person investing in rail services – compared to a £12 national average.