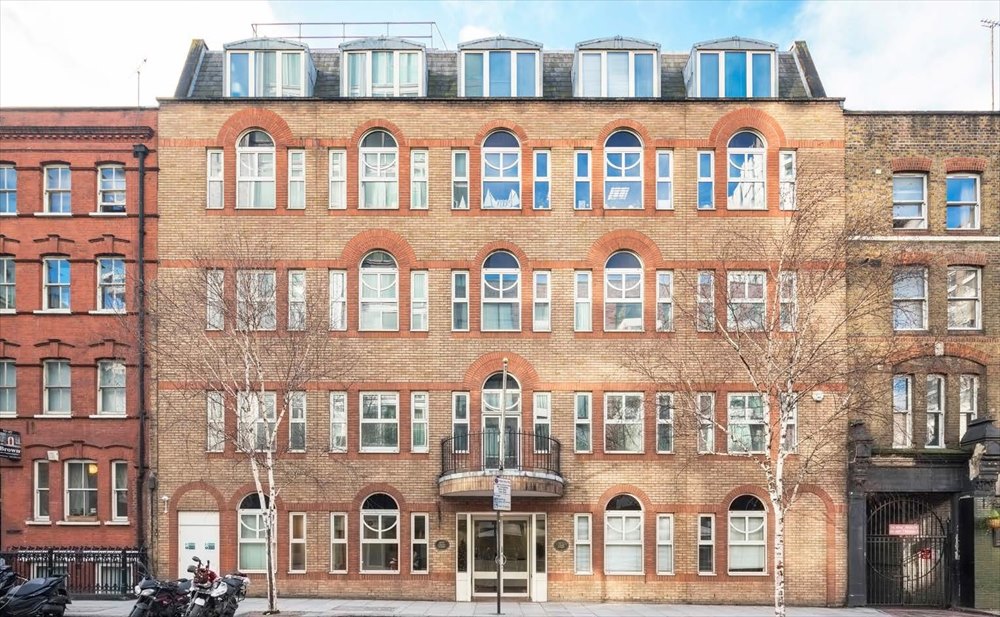 NEW INSTRUCTION! – 50 Leman Street
50 Leman Street, E1 – 1st floor (4,568 sq ft) is a new instruction Newton Perkins have the pleasure to bring to market. Located on the West side of Leman Street close to the junction with Alie Street and a short walk from Aldgate High Street, 50 Leman Street has the 1st floor available comprising of 4,568 sq ft of refurbished office space.
The space benefits from new LED lighting, new carpeting and a manned reception. The office is also currently fitted with a large kitchen/break out area, meeting rooms and private offices as well as a comms room with dedicated air conditioning already installed.
The immediate location has experienced a dramatic transformation over the past five years to become one of the most vibrant east London locations connecting the City, Spitalfields, Old Truman Brewery, Brick Lane and St Katharine Docks with the next wave of development in Wapping and Whitechapel.
E1 has become an innovation and enterprise hotspot for large tech and media companies particularly for those looking for large floor plates. The proximity to a major internet exchange on the Isle of Dogs means it is served by a key fibre artery which is invaluable to these occupiers.
The newly developed large scale office schemes of Aldgate Tower, The White Chapel Building and The Relay Building all are fully let to a diverse occupier base of the highest calibre, attracting companies such as Government Digital Services, Uber, Groupon, Blockchain, Aecom and General Assembly. Further schemes such as the 300,000 sq ft 1 Braham Street has been speculatively developed and now pre-let to TMT giant BT.
To be part of this transformation, 50 Leman Street is available now for a term until December 2024. For more information please contact Jack Wells (0207 456 0729) or Christopher Sutcliffe (0207 456 0706).
Two new tenants at 12 Arthur Street!
Stephens Europe, the investment bank will relocate from Cornhill as they have agreed to take a new lease at 12 Arthur Street's 8,557 sq ft tenth floor. Schillings law firm also settled on the building and will occupy the ninth floor of 8,661 sq ft.
Designed by Morrow + Lorraine and scheduled for completion in February, the 12 Arthur Street refurbishment by CIT will include bicycle, shower and changing facilities alongside Grade A offices.
The new deals follow recent lettings to Broadridge Financial Solutions and Mindtree over the last seven months and the reception area and the second and fifth floors are being refurbished.
London's 'Greenest' building given the green light!
The design and infrastructure committee of the City of London Corporation has unanimously approved designs for what will become the capital's greenest building to date.
Located at 61-65 Holborn Viaduct on the corner of Snow Hill, the 11-storey mixed-use project will become an iconic building with a façade enclosed by a "green wall" of 3,700 sqm that is considered to be the largest in Europe.
The model is calculated with an Urban Greening Factor (UGF) of 1.37. A target UGF value of 0.3 for commercial development is defined by London's draught London Plan Mayor.
The developer estimates that the tower, which consists of a mix of plants, can produce seven tonnes of oxygen in a year and, among other advantages will remove nine tonnes of C02 annually.
The development includes a 382-bed hotel with restaurant and bar and 40,000 sq ft of office space. There will also be a landscaped public roof terrace overlooking some of the most iconic landmarks in London including St. Paul's Cathedral.
The City of London appoints new interim planning chief!
The City of London Corporation has appointed Gwyn Richards as its interim chief planning officer, who is currently assistant director of design.
Richards will take over from the retiring Annie Hampson next month. For the past 10 years, he has been active in every significant development decision in the square mile and will lead a team of 40 planning design environment, archaeology and transportation officers in his new role.
Richards vowed to maintain a "new, forward-looking and constructive" preparation strategy.
"We all face challenging times and planning in the City needs to adapt to find radical solutions for the greater good. We have a strong and dynamic team who are up to the task."
Alastair Moss, chairman of the Planning and Transit Committee, added: "Gwyn's skills will help us move smoothly after Annie retires next month. Instead, he will lead a large and experienced team that will help shape the Square Mile's future."